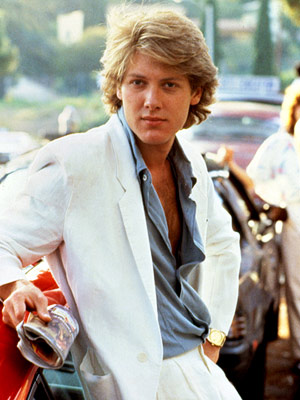 There are a lot of underrated actors out there. I wanted to celebrate one of my personal favourites: James Spader. Lucky for you, once I open up your minds to the wondrous world of James Spader, you will get the chance to see him on your television screens once again – The Blacklist starts on NBC in the US on the 23rd of September.
James Spader has made a career out of playing slimy, sleazy bad guys. Sometimes they are downright contemptible, while at other times he shows us how good bad can really be. He has dabbled in comedy, romance, science fiction, drama, horror, and political thrillers. His voice would do well as the audiobook talent for an erotic novel and he makes an art form of buttoning a suit jacket.
In honour of a man who once said, 'I like playing character roles and I do not mind being a real son-of-a-bitch, or embarrassing myself,' I give you my list of favourite James Spader moments:
Pretty in Pink (1986)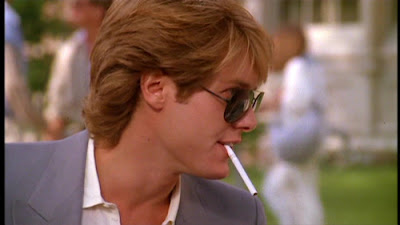 Looking young and thoroughly sexy (in a typically sleazy way), Spader plays the best friend of the male romantic lead (Andrew McCarthy). While Bane vies for the affection of Andie (Molly Ringwald), Steff (Spader) does everything he can to keep Bane from chasing someone beneath him. We should have known even back then that the man would be a badass forever more, as he delivers the line 'You're a bitch' to the sweet, innocent Andie. He's the bad guy every good girl secretly wants – he smokes, has an awesome ride, and treats everyone with a complete lack of respect. So why do we love him so much?!
Sex, Lies, and Videotape (1989)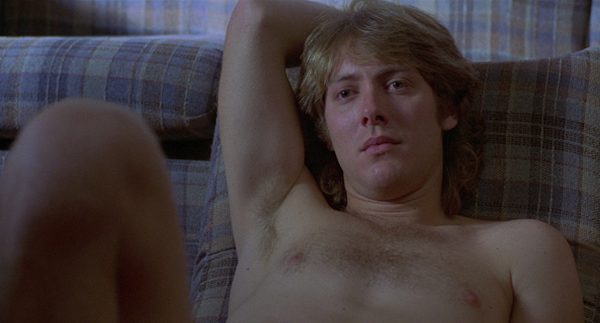 Who doesn't love a good film about a weirdo? And a weirdo on the pervert side of things? Sign me up! This film has since hit cult status. And there's a reason for that – it is really good. The film presents the life of a well-to-do couple – with a prudish wife and an asshole husband. Sound familiar? Yes, so far, it is like many other suburban dramas. But no, this doesn't turn into a thriller with a bunny boiler or a man plotting the perfect murder of his wife. Instead, the arrival of the husband's old friend (played by Spader) who gets off on interviewing women about their sex lives, opens up a can of worms for the characters. Steven Soderberg explores all those seedy desires that people don't like to talk about in polite company – and with Spader at the helm, it is handled delicately.
Stargate (1994)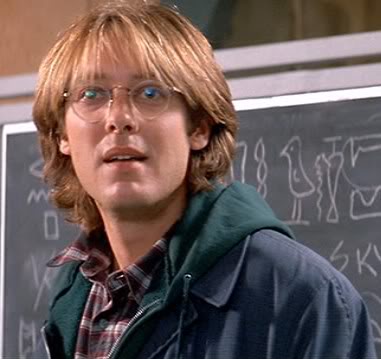 Before there was Stargate SG-1, Stargate Atlantis, and Stargate Universe, there was a film that started it all – and it starred the mighty James Spader. Nerdy archeologist Daniel Jackson (Spader) and emotionally damaged Special Forces Commander O'Neill (Kurt Russell) travel to another world through an ancient stargate. And what do they find? Primitive locals and tyrannical aliens! Spader is no self-confessed sci-fi fan. Instead, he has been quoted saying that he just wanted to have fun when making Stargate. What a great attitude to have! And the die-hard Stargate fans thank you for it, James!
Secretary (2002)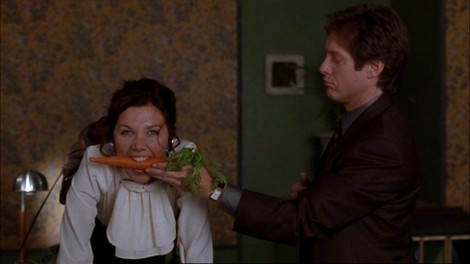 This is a film that I recommend everyone everywhere should see. It is brilliant. People are still talking about 50 Shades of Grey – but I have to ask why? Didn't they see Secretary? It covered all the BDSM basics in a clever, fun way without making any judgments. The film follows a troubled young woman named Lee, who has recently left a mental institution. She liked to cut herself. Trying to get her life on track, she finds a job as a legal secretary – to the repressed Mr. Grey. What develops is a beautiful relationship. Both Spader and Gyllenhaal are fantastic in Secretary. Perhaps I'll know I've met 'the one' when he sends me a letter with a dead earthworm circled in red.
Boston Legal (2004)
Spader hasn't only shined on the silver screen, but on our television sets as well. And he did so with style, political integrity, and more of that wonderful weirdness. Oh, and William Shatner. This show has everything – great characters, witty dialogue, political agendas, and a fondness for the outrageous. The show never shies away from tackling the really tough issues – sexism, racism, the death penalty, sexual harassment, religious persecution… The issues never stop rolling in. Sometimes you love the characters; sometimes you love to hate them. The protagonists don't always win their cases and sometimes they win cases for reprehensible clients. But what fun would a squeaky clean, ethically upstanding law firm be?! Watch this show, you won't be sorry.
What's next for James Spader?
This fall, Spader will be gracing our tv sets again in the new NBC drama, The Blacklist. I'm generally a sucker for anything involving criminals, the CIA, or an ex-Whedon actor (Harry Lennix) – but put all of that together with James Spader and we have ourselves a winner! And what kind of character is he playing? Well, a bad guy of course! From the looks of things, Raymond Reddington looks to be another bad guy we will fall for completely. I'm already sold on the trailer. Please let this series be good – and NBC, please give it a chance to find its feet!
*UPDATE (August 29, 2013): Today, Marvel announced that James Spader would be the voice of Ultron in the Avengers sequel (Age of Ultron). I think they must be avid Pop Verse readers… Is it possible that I'm now even more excited for Avengers 2?!