For those of us who prefer fun, silly and campy superhero tales, CBS might just have the answer. A six-minute first look at Supergirl has just been released.
The series takes place in a world where everyone already knows all about Superman. Kara is Superman's cousin. Having kept her powers secret all her life, she exposes herself to save her sister. But embracing her gifts means shunning the 'normal' life she has always craved, one where she is an unappreciated office worker for bitchy wasp Cat Grant (played to perfection by Calista Flockhart with a much altered face from back in the Ally McBeal days).
Immediately it's apparent that Supergirl is somewhat self-aware and willing to have a laugh at its own expense. And I'm grateful for this move in The Flash's direction, as opposed to going down a darker, grittier path. However, we can immediately see some issues with the set up. I love a good coming-of-age, busting my ass in the workplace type story, but the show seems to use these tropes only to discard them when she embraces her powers. Cause, hey! She's Supergirl! She's not going to be relegated to getting anyone's coffee, she's more important than that. I only hope she continues to pursue an ordinary life outside of her Supergirl, world-saving duties, cause that's often where the real heart of these types of stories lies.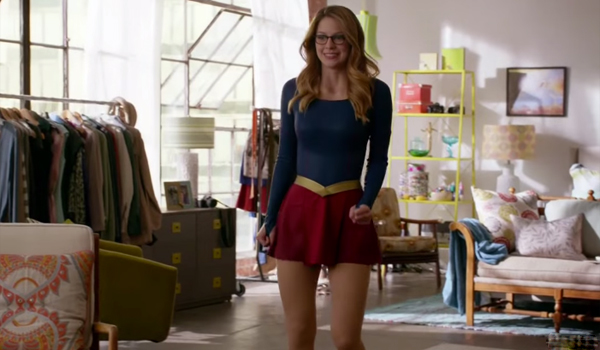 The brief 'answer' to why she is still called Supergirl and not Superwoman feels like a defensive cop-out, but I suppose at least they are acknowledging the outdated naming of the badass superhero.
Colour me curious for Supergirl's premiere in the fall TV line-up on CBS.