Doctor Whatshisname?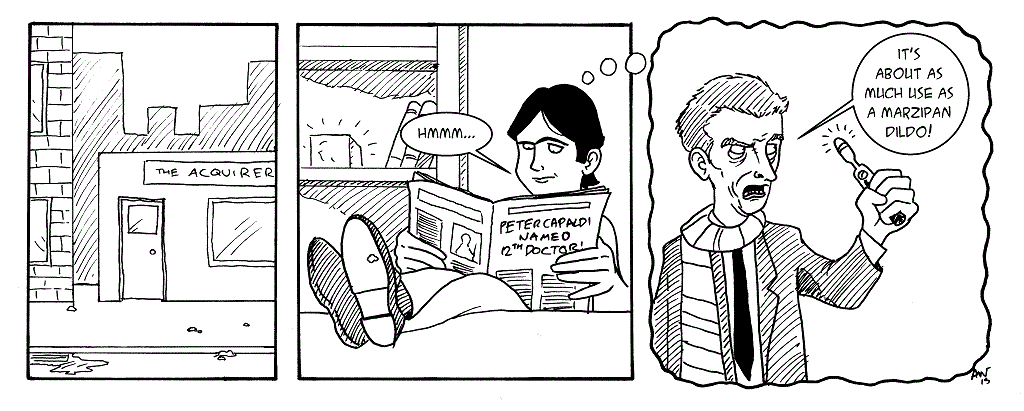 It has been a while since we did a simple three panel joke and i'm quite proud of this one. It was a lot more original when I wrote it at the beginning of the week but we couldn't fit it in until today, but what can you do?
Curious about The Acquirers? Read more about the comic here.
Written by Stephen Flockton and Illustrated by Ashley Walker.