I don't know if you've noticed, but Alice Cooper's career path has traced the same trajectory as Bob Dylan's. Behold!
Escape
Bob Dylan '62
Robert Zimmerman lit out from Duluth, Minnesota for New York City, to meet his idol Woody Guthrie – hospitalised with Huntington's – and make a name for himself (specifically, Bob Dylan). Rising through the Greenwich Village folk scene, he signed with Columbia for his eponymous debut. Cover-heavy, Bob Dylan shows the influence of Woody and the folk scene, wielding a mortal fury on tracks like 'Fixin' To Die' and 'See That My Grave Is Kept Clean', as well that rarest of things, a cover of 'House of the Rising Sun' that doesn't feel like a cover.
Alice Cooper '69-'70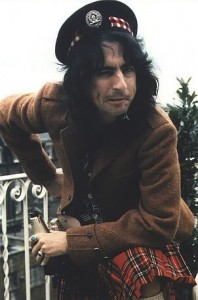 A garage band of long-haired long distance runners from Phoenix, Arizona, the Vincent Furnier-fronted Alice Cooper left local success for Hollywood and, despite lukewarm reception, signed to Frank Zappa's Straight Records. The results on their two albums for the label were mixed and never revisited by the band.
Hello Hooray
Dylan '63-4
From only two original songs on his debut, Dylan's songwriting exploded across his next three records, making him a leading light of folk music. Through personal reflection ('Ballad In Plain D'), political activism ('The Lonesome Death Of Hattie Carroll', 'With God On Our Side'), harrowing social commentary (the prefiguring of Suicide's 'Frankie Teardrop' that is the harrowing 'The Ballad of Hollis Brown') and sheer beauty ('Girl From The North Country'), Dylan's pre-eminence as songwriter for a generation was secured.
Alice '71-3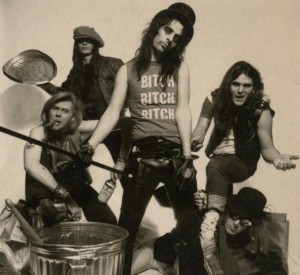 Leaving Hollywood for Furnier's birthplace of Detroit, the band found not only a scene of strutting, high energy rock – The Stooges and MC5 among them – but the catalyst of producer Bob Ezrin. The character of Alice as perverted tormentor and tempter to rebellion was already being embodied by Furnier. Ezrin honed the band behind it to, in three years, produce five albums of flamboyant, gut-punch rock with raw vocals and gold-plated chart hits ('I'm Eighteen', 'School's Out', 'Elected', 'No More Mister Nice Guy', 'Under My Wheels'). The band's place on rock pub jukeboxes in perpetuity was established.
I'm the Coolest
Dylan '65-6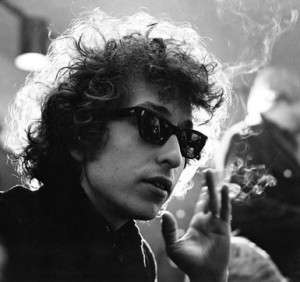 Having met and surpassed his folk peers, Dylan's 'electric trilogy' of albums made their best look like nursery rhymes. The many sides of Bob's songwriting prowess were thrown together in a wild poetry previously only hinted at; the music fuller and more multidimensional to match it. Every aspect of Dylan was turned up to 11 for these two years – even his interviews were works of art. Folk traditionalists felt the volume disrupted his connection to his audience, but his crowning achievement of the period – 'It's All Right, Ma (I'm Only Bleeding)', one of the 20th century's greatest songs – was accompanied with just an acoustic guitar.
Cooper '75-6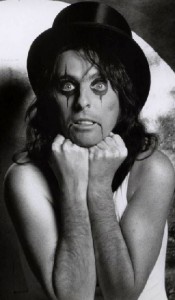 Bob Ezrin was absent from the Alice Cooper band's swansong, Muscle of Love; the band beginning to pull away from their theatrical stageshow. Alice brought him back for the first Alice Cooper solo album – the full-scale production of Welcome to my Nightmare. Bombastic, dramatic and with a full stage show, Nightmare was Alice's theatrical masterpiece, loaded with great songs and instilling a vulnerable fear in the Alice character. Ezrin stayed on for the follow-up Alice Cooper Goes To Hell – in turn followed by the diminishing returns of Alice's rehab concept album, From The Inside – but it was Nightmare, and its accompanying tv special, that sealed Alice's place as both rock legend and recognisable personality.
Lost in America
Dylan '67-'74
The most accurate Dylan biography is The Essential Interviews. The most accurate Dylan biopic, Todd Haynes's body-swapping I'm Not There. Never comfortable with the 'spokesman for a generation' mantle, and now married and raising a young family in Woodstock, Dylan used a motorcycle crash as his opportunity to duck out. The next seven years were spent hiding behind roles and decoys to keep from fame. Christian folk, country music, soundtracks, deliberately bad albums. In Sam Peckinpah's 1973 Pat Garret & Billy the Kid, Dylan plays Alias. When asked his full name, he offers 'Alias anything you please'.
Alice '80-5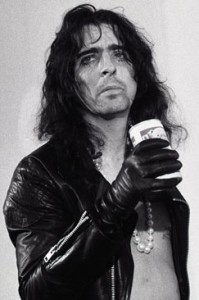 The '80s rise of punk and new wave. The decision to remove the trademark make-up. There were many reasons for Alice not to know who he was in the early '80s. His alcoholism was the main one though. He leapt from rock to synthesisers, from satire to dark humour. He has no memory of recording Special Forces, the Ezrin-produced Dada (featuring the glorious 'I Love America') or Zipper Catches Skin.
Wish I were Born in Beverley Hills
Dylan '74-5
Having estranged a lot of his audience, Dylan reunited with The Band – his touring band from the electric era – for the interesting Planet Waves, followed by a lucrative arena tour and blustery live album.
Alice '86-'91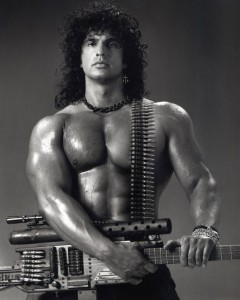 Leaving rehab for the second time, rather than enlist his old bandmates Coop recruited ludicrously muscled guitarist Kane Roberts and Bon Jovi producer Desmond Childs, hitched his wagon to hair metal and knocked out four albums of mostly filler. The degraded whipping boy Alice had become was reborn as a grizzled arch villain, and though these records diluted him to the extent that guest stars were determining the character of songs, Alice was catapulted into MTV success.
Dirty Diamonds
Dylan '75-6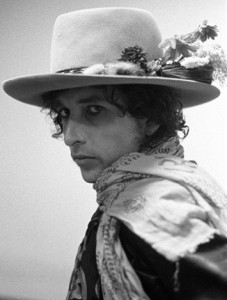 If there's one thing that can bring a sixties songwriter one more round of inspiration, it's their divorce. The elegantly crafted, agonised beauty of Blood on the Tracks stands up to anything in the Dylan catalogue. His reputation was aided by the release of The Basement Tapes – home recordings with The Band made during his Woodstock hiding – and the Hard Rain live album, but the renaissance really continued with Desire, and the accompanying Rolling Thunder Revue. Desire features political protests, dream narratives, African rhythms and emotional introspection, while the freeform Revue enlisted everyone from Joan Baez, Ramblin' Jack Elliott and T-Bone Burnett to Texan Jewish country singer (and future crime novelist) Kinky Friedman and beat poet supreme Allen Ginsberg.
Alice '94-'01
Instead of Allen Ginsberg, for The Last Temptation Alice got Chris Cornell. The results weren't stellar but in the likes of the storming 'Lost in America' and 'Cleansed by Fire' it featured the best straight-up rockers and theatrical songs Alice had produced in years. It also held intrigue for being his first album since Alice (the man, not the character) openly became Christian. While it wasn't his last, it was six years before the rise of Marilyn Manson – America's new corseted boogieman – spurred Coop's return with the hardhitting, industrial-flavoured Brutal Planet and Dragontown.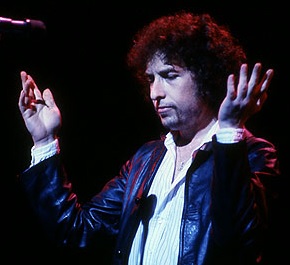 While Dylan didn't break from recording for so long, his output between '78 and '90 largely oscillated between wilful disinterest and the more awkward results of a similar conversion to Christianity, including the liberal icon of the sixties denouncing homosexuality from the stage during sermons.
Only my Heart Talkin'
Dylan '92-5
In the late '80s Dylan initiated 'The Never Ending Tour'. It has yet to end. Reconnection with his art began in the early '90s, with two albums of solo acoustic covers – his first in that format since his debut three decades earlier. That Bob's fire hadn't mellowed was evinced in the subsequent MTV Unplugged appearance, with a scouring rendition of his long-unreleased 'John Brown'.
Alice '03-5
Having established himself as a regular live draw through his continued onstage set pieces, Alice moved back to his roots with the garage rock of The Eyes of Alice Cooper and Dirty Diamonds. No grand concept, no ambitious musical shift, just songs written in the morning, rehearsed through the day, then recorded with his touring band in one sneering take. Alice's character was similarly absent here as he was in the MTV era, but why pick fault with exuberant throwaways like 'Novocaine' or the Johnny Cash-channelling, crossdressing 'Saga of Jesse Jane'.
Man of the Year
Dylan '97-'09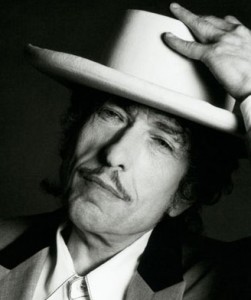 Time Out Of Mind was the album long-suffering Dylan fans had no right to expect. Swathed in the trademark ambient warmth of producer Daniel Lanois, Time is to aging as Blood on the Tracks was to the pain of divorce. It opened a run of three subsequent, self-produced albums that reached back to music from Dylan's childhood – and earlier – while frequently flicking disregard at the reverence cast upon him with knowingly freewheeling rhymes. And then there was his feted, idiosyncratic radio show; the Masked and Anonymous film he scripted and starred in; I'm Not There; a Scorcese documentary; and even a volume of autobiography. Bob was back indeed. (Just don't mention the Christmas album.)
Alice '08-11

Alice's attempt to revisit his theatrical heyday was largely a misfire on the serial killer concept album Along Came A Spider, produced by Black Grape's Danny Saber. But then, he called Bob Ezrin. Welcome 2 My Nightmare returns Alice to another nightmare, 36 years later, with remarkable ease. It even brings in the three surviving members of the Alice Cooper band for a few tracks. Part of the reason it succeeds is the same reason The Stooges' comeback record The Weirdness did – irreverent disregard of the precious expectations placed on it. I mean, Ke$ha's on it. And even that works!
What Baby Wants


2012's Tempest, Bob's 34th or so (give or take), is bizarre. Not an unexpected turn; legitimately bizarre. Dylan's backing band vamp loops of sinewy, mangled Americana as his own broken-rocks delivery creates a close, rich and noirish atmosphere of violence, desire and foreboding. And so the Never Ending Tour continues. Interview appearances grow rarer, consisting largely of this new growl and inscrutable squinting. Dylan is not your spokesman. Dylan is on tour. Dylan is working. Dylan is having his pastels displayed in the National Portrait Gallery. Dylan doesn't care what you think.
In 2003, Alice Cooper, in full regalia, sat on a sofa eating supper with Ronnie Corbett in an advert for Sky+. The same Alice Cooper that recorded 'Dead Babies' and 'Raped & Freezin''. Sober, Christian, keen golfer, regular talk show guest. It'd be easy to mistake Coop for having sold out. But that would be to overlook that the fact that Alice Cooper has always been about fun. During an appearance on Graham Norton in 2007, Alice grinned away as he regaled guests, host and audience with a tale of the time he accidentally stabbed himself through the thigh with his Erroll Flynn sword, while carrying a defecating snake, and the Sex Pistols were in the audience. How much more entertainment could you ask for from a man who's executed on stage every night? A man Bob Dylan called 'an overlooked songwriter'.