In rural Louisiana there is a barn, a meeting place for extreme musicians. This is Nodferatu's Lair, the base of the man in this video – a talk given to Loyola University students in New Orleans. Candid, earnest, humorous and charismatic in his deep, booming Southern drawl; a cartoon superhero brought into real life.
In 1987, the rise of thrash metal inspired Texas glam metal band Pantera to recruit a more hard-edged singer, 19 year old Philip Anselmo. A last independent album in the glam direction and Pantera found the voice they would become known for, as well as a lasting nickname for the band, with their major label debut, 1990's Cowboys from Hell. Cowboys emerged from the hangover of '80s metal, particularly in the now-surprising falsetto screams, but introduced the approach they would cement on their breakout, Vulgar Display Of Power (the music "had to live up to the name"), and its more brute and ugly follow-up, Far Beyond Driven.
'Dimebag' Darrell Abbott, Pantera's guitarist and brother to drummer Vinnie Paul, lay down a slip and slide of molten metallic riffs with a groove, and over these Anselmo's defiant lyrics, righting wrongs for the underdog, and roar of raw aggression led Pantera to almost unprecedented levels of success for heavy music. The groove in the catharsis made these bursts of aggression still good time music of a sort, aided by the band's hard drinking reputation akin to Metallica's Alcohollica era (and this wasn't just persona – Pantera bassist Rex Brown being diagnosed with acute pancreatitis in his early forties). Anselmo capped the success of this period by returning to his native New Orleans and convening a group of fellow Louisianian musicians – Pepper Keenan of Corrosion Of Conformity; Kirk Windstein and Todd Strange of Crowbar; Jimmy Bower of EyeHateGod – as the supergroup Down. Their 1995 debut NOLA (New Orleans, Louisiana) was a heady blend of Sabbath influence and Southern rock, with Anselmo less confrontationally actually singing in places.
Things weren't all sunshine and roses though. On tour with Pantera in 1996, Anselmo overdosed on heroin, and on the band's fourth major label album, released earlier that year, things had certainly got weirder. The Great Southern Trendkill expanded the Pantera palette drastically. While still anchored in riffs, these swing from crawling dirges to bursts of thrash, across odd time signatures. Anselmo's singing had carried over from Down, almost resembling Soundgarden's Chris Cornell at points, but screaming and a range of overdubbed vocal effects are also introduced to the tone of outraged disgust, at everything from addiction to the obligatory inconveniences of fame. Reinventing The Steel four years later attempted to return to Pantera's core metal constituency (including a cameo from Kerry King of the mighty Slayer) and though some felt it pandered for mainstream success, the band finished 2000 still kings of metal, with plans to regroup some months after touring ended.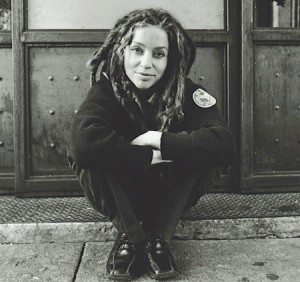 There are certain musicians clearly involved in the music industry because of their passion for creating music; their prolificacy the antithesis of contractual obligation. Feminist folk icon Ani DiFranco is one such example, releasing 17 albums in 16 years on the back of incessant touring, collaborating with a raft of artists from Prince to Greg Dulli, Maceo Parker to Hamell on Trial along the way. A poet, painter and activist, DiFranco also heads Righteous Babe Records, founded to release that first album in 1990, which also owns the New Orleans venue Babeville. Her release rate's only slowed with motherhood, and even then only to what you might expect from a normal recording artist. Godfather of grime and sometime Roll Deep member Wiley is another, releasing a continuous stream of individual tracks and albums, as official releases or free through his twitter account, and producing and recording collaborations at the drop of a hat. Or Mike Patton, who since Faith No More split has worked with everyone from The Melvins and turntablists The X-Ecutioners to avant garde composer John Zorn; founding the Ipecac Recordings label and side projects Mr Bungle, Fantomas, Tomahawk and Peeping Tom. He's even released an album consisting wholly of his own 'vocal noises' and voiced the creatures in I Am Legend. These people clearly aren't searching for that one big hit to make their fortune, but perhaps the best established of these mavericks is the one and only Willie Nelson. With an approach to freely covering songs and collaboration wholly at odds with the industry standard, Willie has collaborated with virtually everyone in a career spanning more than half a century (his most recent collaboration with Snoop Dogg is oddly touching). He's still touring (and being arrested for marijuana possession) at 80, and releasing an album (if not two!) every year – though the 32 MILLION dollar IRS bill this approach earned Willie in 1990 is likely also a factor here.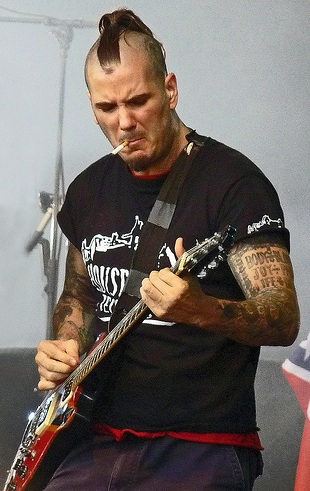 In 2001 Anselmo founded Housecore Records, to release old side project recordings – such as the black metal Viking Crown – and new work from the Lair. He formed the acoustic duo Southern Isolation with his new wife and Down also resumed, with Pantera's Rex Brown on bass. The diffuse, psychedelic, almost mellow Down II: A Bustle In Your Hedgerow appeared in 2002, the Led Zep reference signalling the increasing classic rock touches. Any fears Phil was turning his back on heavy music however were allayed by the release, a mere two months later, of Superjoint Ritual's debut album. With Down drummer Jimmy Bower reverting to guitar (as he plays in EyeHateGod), Anselmo handled bass and guitar duties on Use Once And Destroy, a joyously exuberant blast of raw and scratchy, driving riffs and rough punk tempos. Anselmo had both Down and Superjoint tour their releases that year, with none other than Hank Williams III (another example of the maverick attitude detailed above) playing bass for Superjoint. Even the godfather of metal himself, Sabbath's Tony Iommi, was looking to record an album with Phil at this point. The only problem with this productivity was that Pantera was waiting. Under the impression Phil had intended to take a year off due to addiction and back injury (the suggested cause of his heroin use), the Abbott brothers watched Anselmo now focus on the side project of his side project, announcing he was putting Down on hold to focus on Superjoint.
Interviewers had long found an appropriate title for Anselmo articles in Vulgar Display of Power's opener 'Mouth for War'. Anselmo became renowned for confrontational statements in interviews and long rambling rants from the stage, most notoriously when he made a hamfisted and wrongheaded commentary on pro-black attitudes in Montreal in '95. These were often compounded by a reluctance to apologise or explain. Rather than excusing Phil's outbursts, the Abbots now found themselves subject to them, eventually wading into the argument-by-media before disbanding Pantera in '03. This needn't necessarily have been forever. The Abbotts set out on several side projects themselves – their new band Damageplan, a collaboration project with country singer David Allan Coe titled Rebel Meets Rebel (also featuring Rex), and even (of course) an Elton John cover with Kid Rock for the Charlie's Angels: Full Throttle soundtrack. Many felt a reunion inevitable at some point. Indeed, the situation's reminiscent of another band formed by guitarist and drummer brothers who split with a loudmouth singer. Eddie Valen, an idol of Dime's who formed Van Halen with his brother Alex, was revolutionary in the warped and distorted sounds he could pull from his homebuilt guitars without the aid of effects pedals. Their split from livewire frontman and general gonzo entity Diamond David Lee Roth at the height of their fame set rolling years of acrimonious backbiting in the press, from both sides, before they reunited last year, after twenty-eight years, with the storming A Different Kind Of Truth. Two things cancelled this hope for Pantera.
Now, what Phil actually said to Metal Hammer magazine was:
[Dimebag] would attack me, vocally. And just knowing that he was so much smaller than me I could kill him […] And he knows that. […] So physically, of course, he deserves to be beaten severely. But of course, that's criminal and I won't do such a thing. Really, I just let him prattle on. I grew very tired of it very quickly, and whenever it came up, like it has come up today, I just chose to wish them the best of luck.
Not an atypically aggressive quote from the man who wrote 'Fuck Your Enemy', but the pullout quote on Metal Hammer's cover was 'Dimebag deserves to be beaten severely'. And two weeks after it hit shelves, Dime was dead.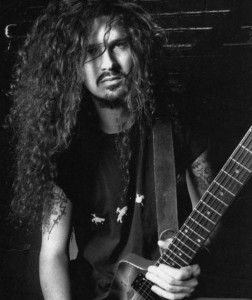 On December 8th, 2004, seconds into a Damageplan gig, 25 year old Nathan Gale walked onstage and shot Dimebag and three others dead. The pistol had been a gift to Gale from his mother, for his managing his life well after being medically discharged from the marines due to paranoid schizophrenia. Dime was buried with an original guitar of Eddie Van Halen's, who was among those speaking at the memorial. Anselmo respected the family's wishes for him not to attend the ceremonies, posting a visibly emotional video saying 'this is the last you'll be seeing of me for a long time'.
And so it was. 2004 had also brought Anselmo's divorce and, after their sophomore A Lethal Dose Of American Hatred the previous year, the split of Superjoint Ritual, ushering in a period akin to Dylan's 'motorcycle accident'. 2005, which also brought Hurricane Katrina to Louisiana, saw Anselmo get clean of hard drugs in order to undergo back surgery, fusing three discs in his back to tackle degenerative disc disease. Down III: Over The Under arrived two years later, a more focussed but less immediate collection, with lyrical references to Dime, and Phil's aforementioned, at times harrowing, appearance at Loyola to discuss drug addiction in the music industry surfaced in 2009.
The first signs of real activity came six years after Dime's death. EyeHateGod frontman Mile IX Williams found himself living at the Lair after losing all his possessions in Katrina. Jamming with Phil on guitar and Hank III again, this time on drums, resulted in the enjoyably disposable punk racket of Arson Anthem, whose EP and album were Housecore releases. Down released the first of a projected series of four EPs in 2012, and while more riff-based there seemed a consensus that Phil's screaming days were now behind him. The 20th anniversary of Vulgar passed with the Phil-Vinnie rift still in place, though Phil remained contrite in the press and began performing Pantera songs in the Metal Masters series of all-star shows. Most striking was how Rex's leaving Down in 2011 was handled. Rex and Phil agreed publicly not to comment on one another's music and when Slayer's Jeff Hanneman tragically and unexpectedly passed earlier this year due to alcoholism – while recovering from necrotising fasciitis – both Rex and Phil joined Anthrax onstage at an awards ceremony that night to perform Pantera's 'This Love' in tribute. At 44, the mouth for war was voicing reconciliatory sentiments.
Oh, and this happened. It may be the standard metal marketing line, but a decade after the last Superjoint record, tasters like this suggest Anselmo's solo album, Walk Through Exits Only, due this year, could be his heaviest and most extreme yet. And hot on the heels of Rex's, there's also an autobiography due this year – again called Mouth For War, and surely the most anticipated due this year except perhaps Max Cavalera's (Sepultura/Soulfly) A Boy From Brazil. Philip H. Anselmo is coming, people. Welcome the kid back.