With the advent of new technology comes a myriad of opportunity. The Internet allowed for a great number of things such as social media, blogs, media streaming, and online shopping. Media, in all its guises, has been fundamentally altered by the Internet – and not always for the better.
Traditional forms of publishing have struggled to find their feet in the new digital age – newspapers aren't sure how to best monetize online articles and books are experiencing a very long transition into ebook and digital first workflows. Music and film industries have battled with digital piracy and introducing instantaneous streaming delivery methods for their customers.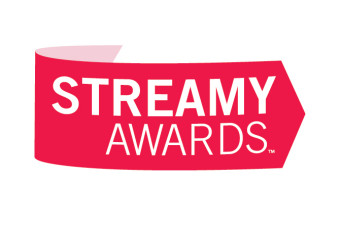 However, the Internet has also opened a new world for a kind of entrepreneurship. It is much easier for an average Joe (like me) to get their own content out there, accessible to anyone and everyone. This has meant that blogs and self-publishing has exploded. With the earliest social media use, we saw a number of musicians build online fan-bases before getting signed by a label. Writers and filmmakers are just some of the similar creative groups taking advantage of this new freedom for content creation.
An important new medium to grow from the Internet is the web series. What is a web series? A web series is a series of episodic video content. While I am referring to scripted series, they can also take the form of educational, factual, or video blog ('vlogs') videos. With studios under constantly increasing monetary pressures, they often don't want to invest in a pilot for a new series.
So what if you have a great idea for a series but it is too outrageous for an ordinary television network to option it? Create your own series and release it online! Ok, I realize that this is easier said than done. You still need to fund the production somehow and find the acting and production talent. But it is a lot easier to create your own series than ever before.
The web series format
Another benefit of a web series is that there is no strict time limit. You can have a webisode as short or as long as you want. You don't need to worry about the airtime you have, or thinking of good places to break for ads – none of that. If your script needs to be 8 minutes, make it so. If you need 20 minutes to tell your story, do that. It is good practice to have each webisode a similar length within the same series, but outside that, there really isn't an issue. And a variation of a couple of minutes episode to episode isn't really going to matter.
There are a few limitations, however. The content needs to be held and streamed from somewhere (although YouTube almost removes this as an issue entirely) and the bandwidth of any potential viewers needs to be taken into consideration. The longer you make your webisodes, the longer they will take to load and buffer for anyone wanting to watch.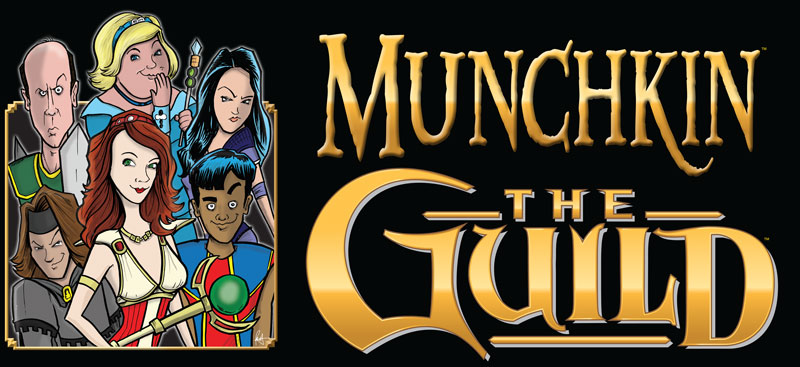 Monetizing your web series
In order to build an audience – or, as the dream is, to go viral – your content needs to be freely available. So how do you make money? You can have ads appear before your content will play, but anyone who has ever watched a web series will tell you how annoying this is. We like watching things on the Internet to avoid ads.
Much like the web comic industry, the money comes from merchandising. T-shirts, DVDs, hats, mugs, posters, whatever your audience might want. Make it for them! Your web series should become more than an audiovisual story and become your brand. Some purists might dislike the capitalist center of this, but at the end of the day, you need money to live. If you want to make your own show, your way, you're going to have to get money somehow.
Mainstream vs. independent
I remember when I was a teenager, a number of my friends would love 'garage bands'. They would go to gigs for local bands and they could sing you all of the songs. But if that band hit the big time, suddenly they refused to buy their albums, calling them 'sellouts' and other such nonsense. There are a number of independent web series that have been so successful that they have received funding from corporations (e.g. The Guild was funded by Microsoft from its second season) and traditional television studios looking to expand their content (e.g. Husbands is now on the CW's web series 'channel').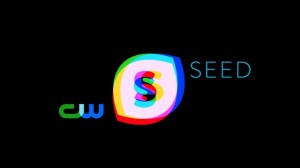 An independent web series hitting the big time is nothing to be ashamed of. In a way, this is exactly how things should work – the industry should be making the shows that the audience wants to see. So a little indie web series being picked up by a network just goes to show that there really was an audience for it, and that the story works.
More and more we are seeing successful shows releasing websiodes in conjunction to their television episodes. They are using webisodes as a way to keep people interested between weekly episodes, and sometimes to explore minor characters further. The internet is also proving that it can revive a cult classic. Arrested Development was cancelled by Fox in 2006. But the series only grew in popularity, leading Netflix to revive the show as online only episodes for a highly successful fourth season.
The best of the web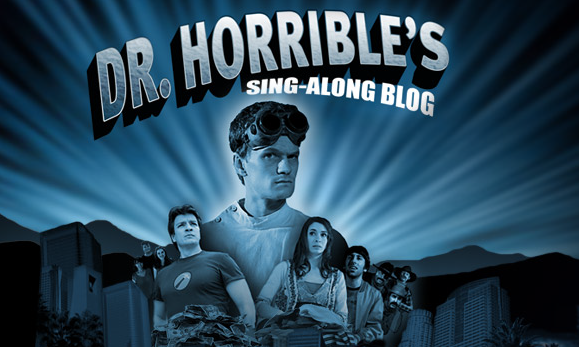 Unsurprisingly, I discovered web series as a medium for scripted entertainment through Joss Whedon's Dr. Horrible's Sing-Along Blog. If you haven't seen it, watch it. Then listen to the musical commentary. I'm not sure if the original songs or those from Commentary! are better, as both get stuck in your head. Whedon and co wrote, funded, and produced Dr. Horrible during the writer's strike of 2007/2008. The series featured Neil Patrick Harris (aka Doogie Howser and Barney Stinson), Nathan Fillion (aka Malcolm Reynolds and Richard Castle), and Felicia Day (aka Codex).
Felicia Day was no stranger to the web series format when she starred in Dr. Horrible. Her own series, The Guild, was already hugely successful. The Guild has gone on to have six seasons, spawning comic books, Munchkin cards, and the success of the show allowed Felicia to launch her very own online geek community for web series and vlogs, Geek and Sundry. Not stopping there, she also appeared as the fairy in The Legend of Neil, a web series for fans of classic The Legend of Zelda video game.
Jane Espenson (veteran television writer for almost every great show you love, including Buffy, Game of Thrones, Firefly, Gilmore Girls, Battlestar Galactica, Star Trek: Deep Space Nine, and Tru Calling, to name a few) and Brad Bell are the dynamic duo behind the comedy web series Husbands. It is about time we had a sitcom about a married gay couple, and this series doesn't disappoint. They have secured a spot on the CW's newly launched web channel. While this is great for them, it is a little disappointing for international viewers who are currently unable to access the newest shows.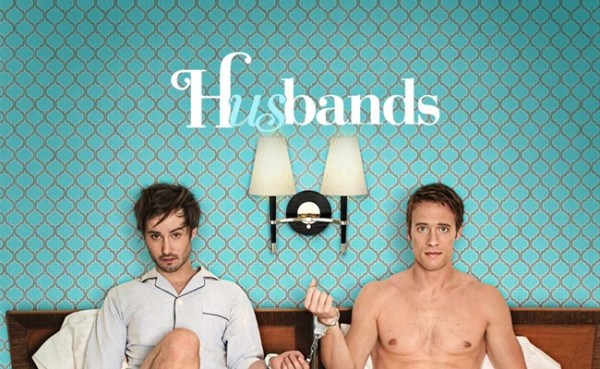 If you don't believe me when I say they are worth your time, do you believe The New Yorker?