New Year, New Problems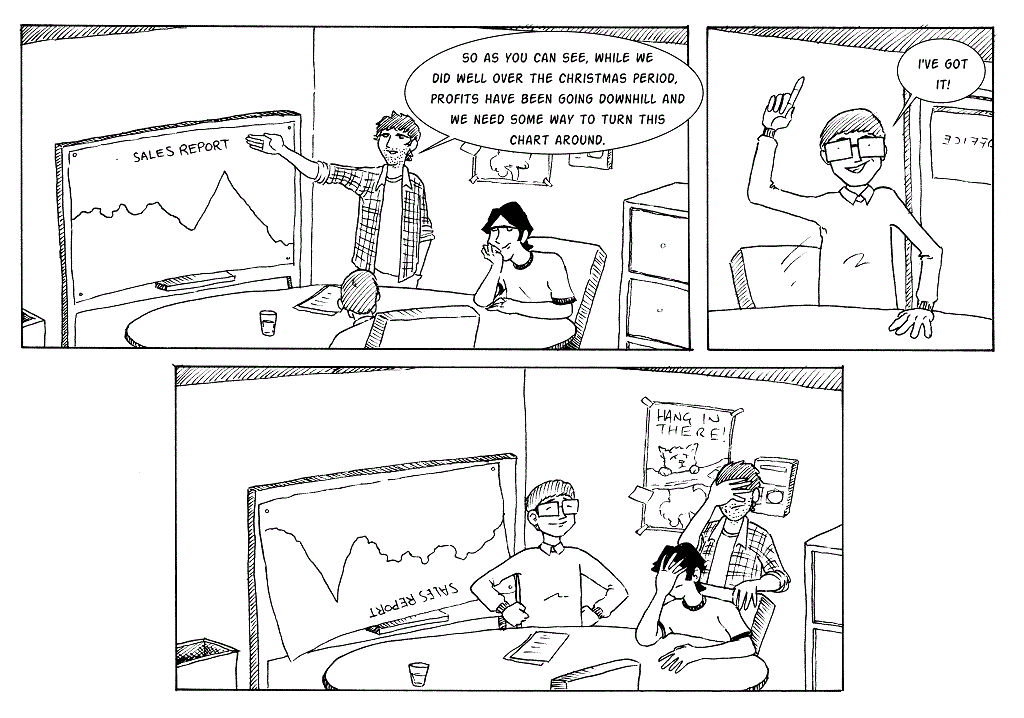 Happy New Year everyone! We are starting 2014 with a brand new story arc. 2013 was a great year for The Acquirers so please stay with us in 2014 as we try to be bigger better and bolder!
Curious about The Acquirers? Read more about the comic here.
Written by Stephen Flockton and Illustrated by Ashley Walker.