The Computer Disagrees with you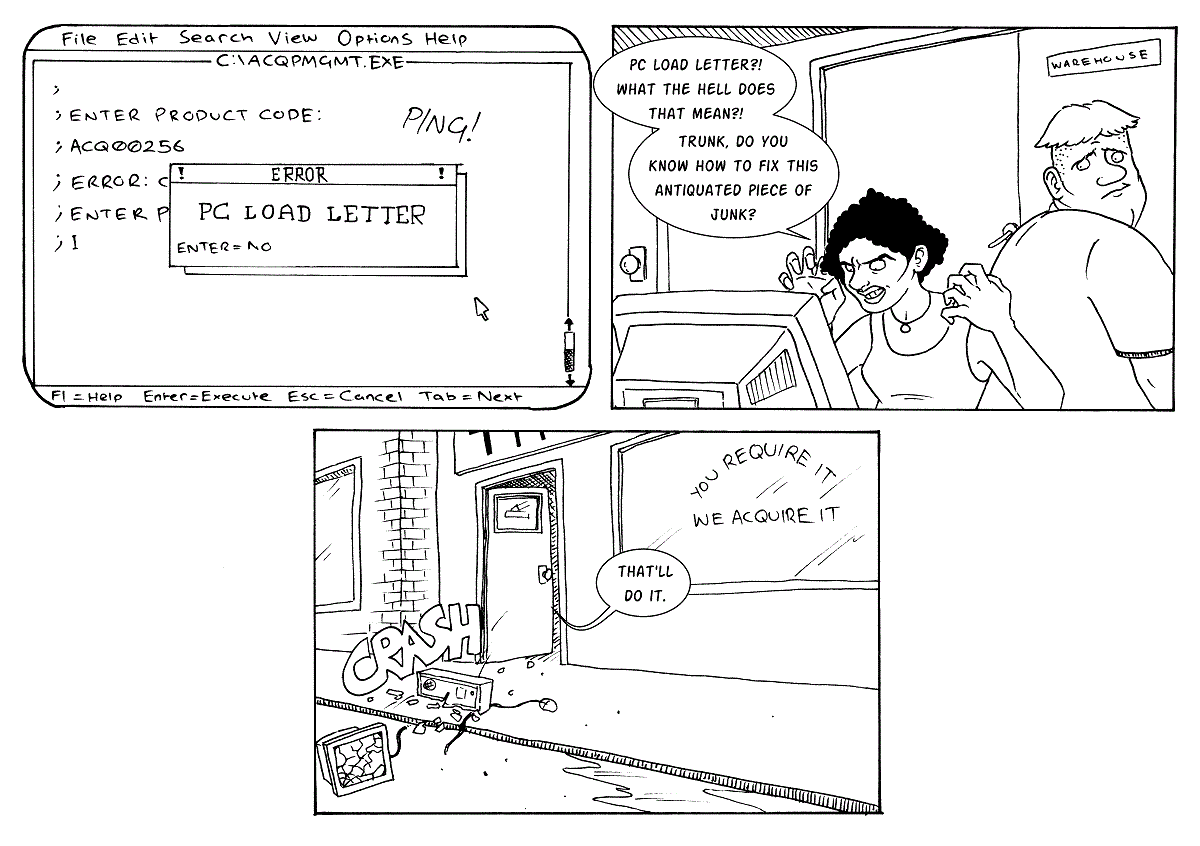 There is a reference in today's comic for one of my favourite movies, The technology might be dating but I relate to it more and more every year.
Curious about The Acquirers? Read more about the comic here.
Written by Stephen Flockton and Illustrated by Ashley Walker.