Mouse Police Requiem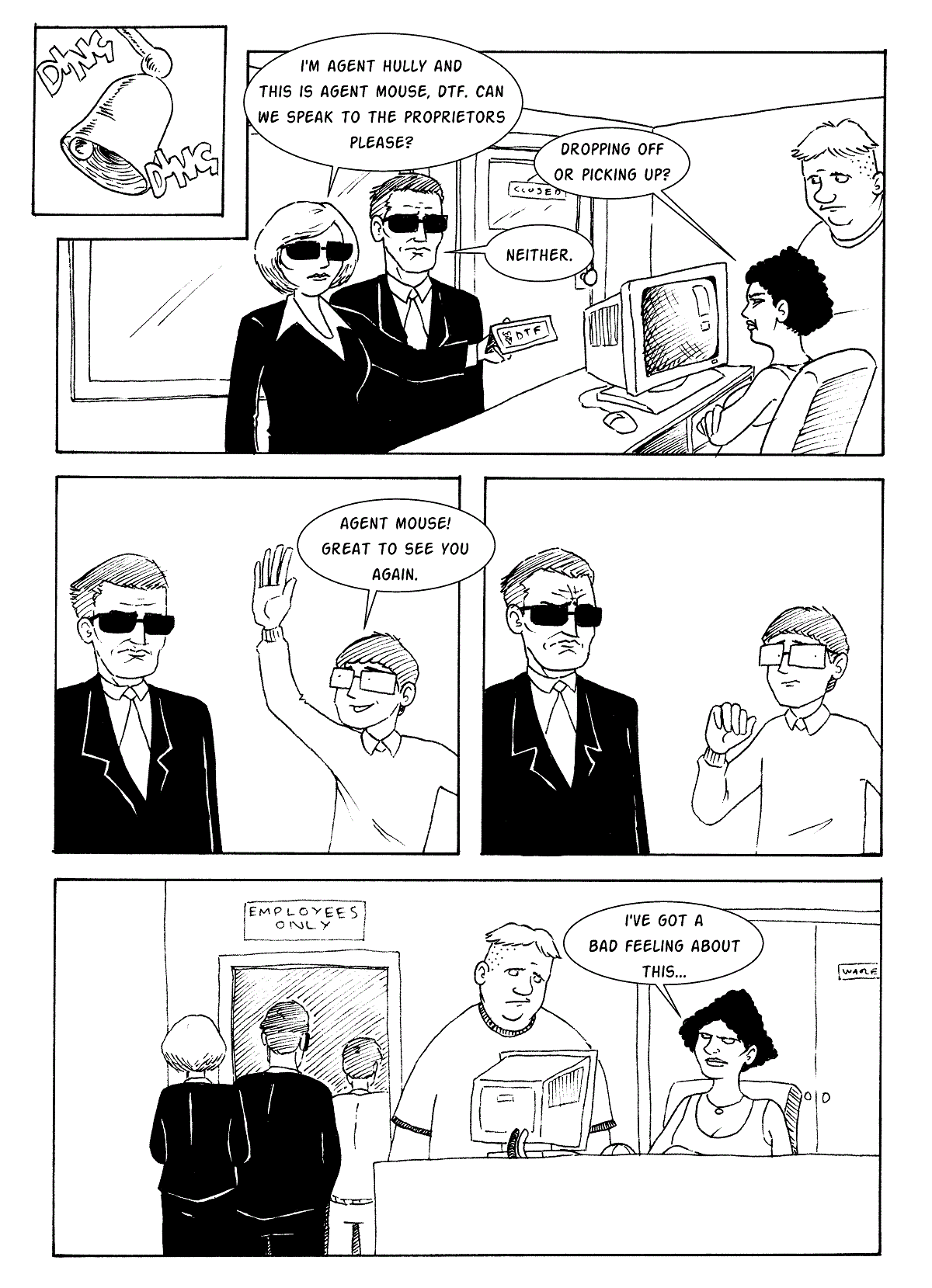 Fan favourites the Disney Task Force agents make another appearance in today's strip. They are also my favourite characters to write for, check back next week to find out why they have dropped by the Acquirers.
Curious about The Acquirers? Read more about the comic here.
Written by Stephen Flockton and Illustrated by Ashley Walker.