Et Tu DC?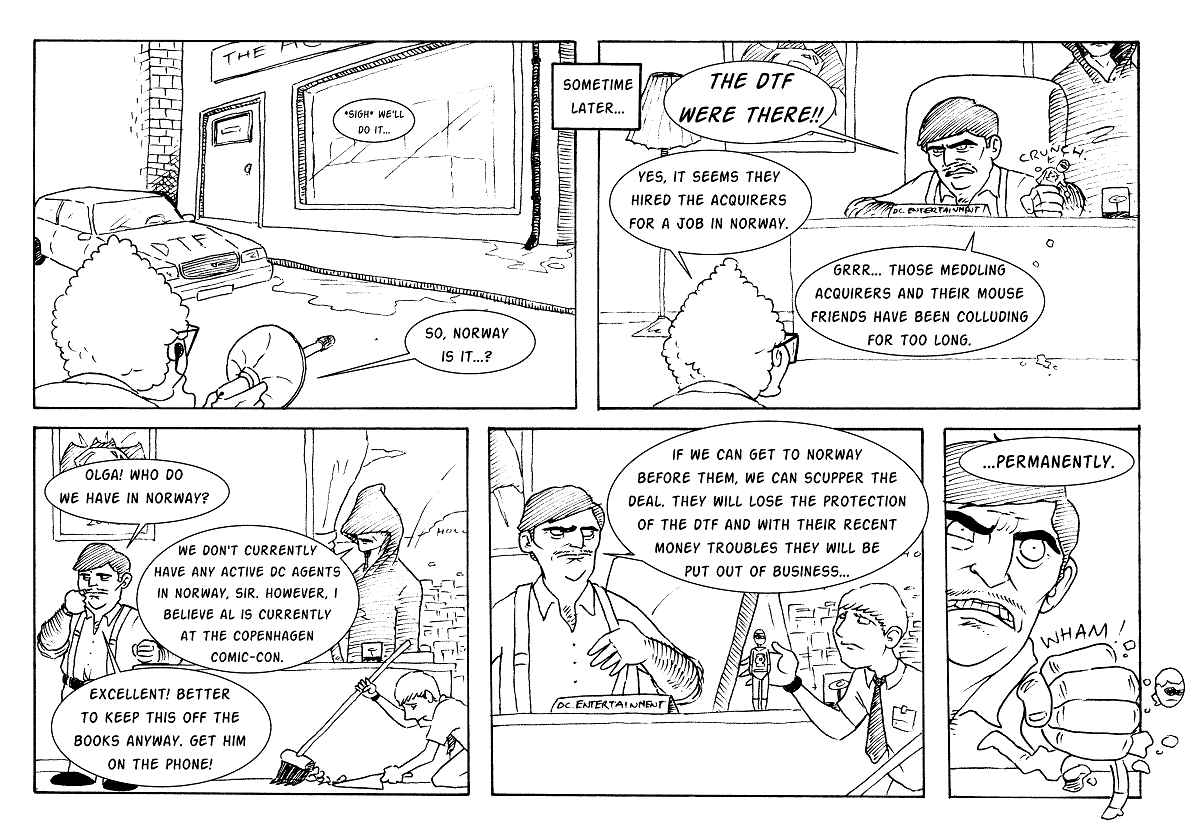 It looks like the DC executive is planning revenge on the Acquirers. What dastardly plans does he have  in store? Check back next week for the thrilling conclusion (or maybe there will be more exposition).
Curious about The Acquirers? Read more about the comic here.
Written by Stephen Flockton and Illustrated by Ashley Walker.