Snow Time Like The Present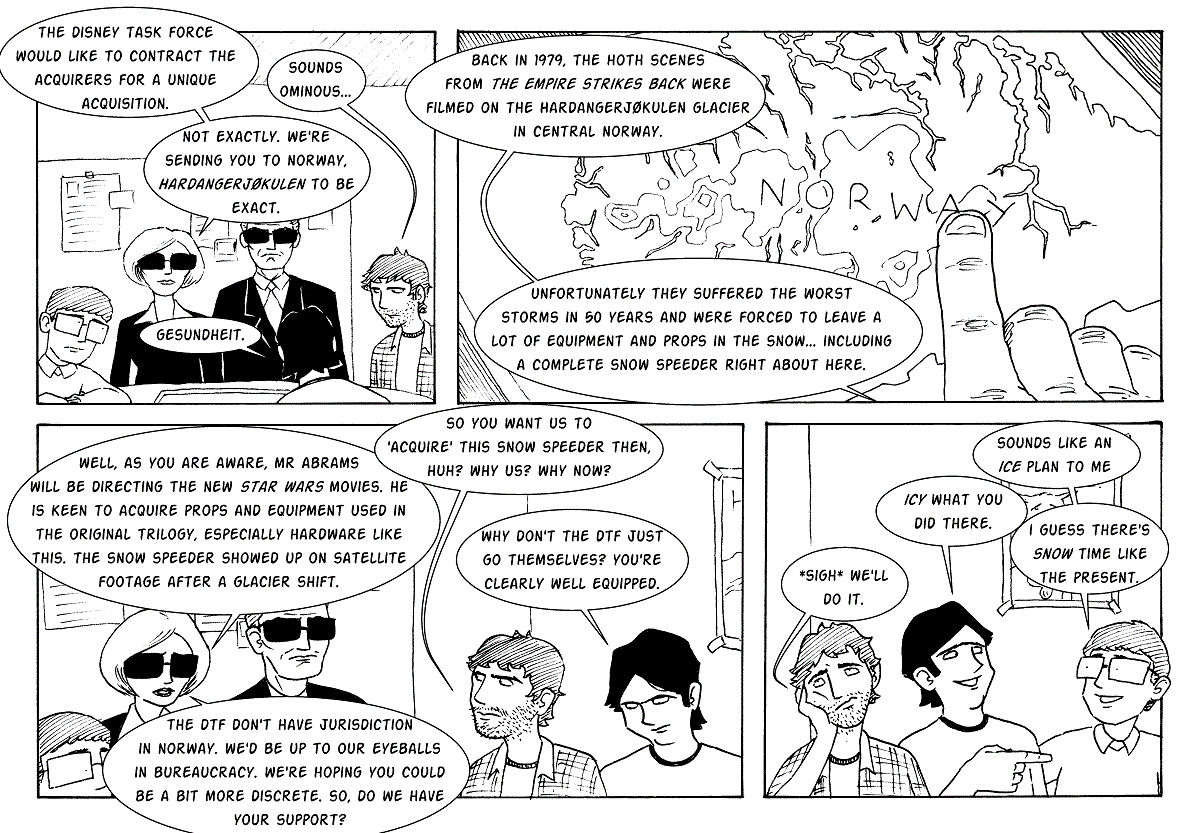 So the Acquirers are off to Norway! Most of the information in this comic is true, Empire was filmed near a glacier in central Norway and there was a terrible snow storm in 1979. See Learning is fun!
Curious about The Acquirers? Read more about the comic here.
Written by Stephen Flockton and Illustrated by Ashley Walker.