Lauren Bacall taught me how to be sexy. Forget Marilyn Monroe or Bette Davis, Bacall was the only woman to have the perfect balance of beauty, intelligence, and strength of character. I still remember my mother coming home with a box set of VHS tapes containing Casablanca, The Big Sleep, and Key Largo. Casablanca was a good film, but as far as I was concerned it had nothing on The Big Sleep. And that was how, at the age of ten, I developed a life-long love of both Bogart and Bacall. On Tuesday, the 12th of August, Lauren Bacall (born Betty Joan Perske) suffered a major stroke at her home and died aged 89.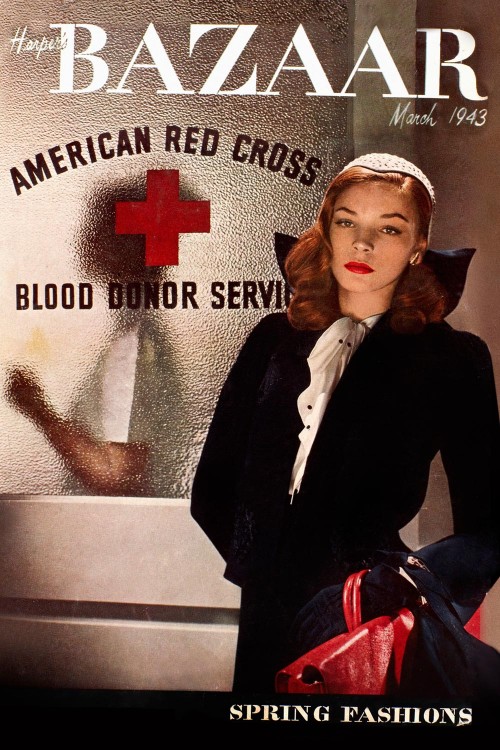 Bacall started her career as a model, coming to Howard Hawks' attention after appearing on the cover of Harper's Bazaar, landing her a role in To Have and Have Not. Her debut film threw her into the path of Humphrey Bogart, who, at the time, was still married (to third wife Mayo Methot). The two quickly began an affair, marrying in 1945. The marriage ended with Bogart's death in 1957 (esophageal cancer). After Bogart's death, she was briefly engaged to Frank Sinatra and married Jason Robards, Jr. (who she divorced as a result of his alcoholism).
Unlike many modern film stars who take part after part after part until we are utterly sick of their faces, Bacall was picky, only taking roles she found interesting. Of course, not everyone has the luxury of being able to do that – some actors take every role they can get just to keep food on the table. But this is why many of her roles feature strong women in some guise or another. Be they femme fatales, emotionally strong widows, savvy gold-diggers, or murder suspects.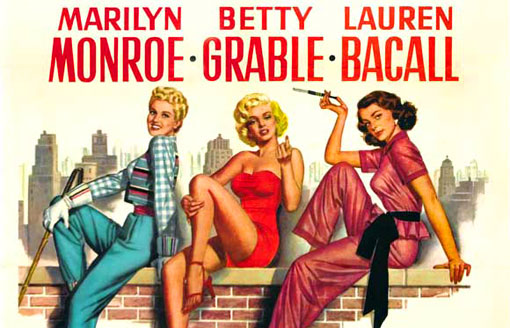 Marilyn Monroe, Betty Grable, and Lauren Bacall starred in the highly successful 1953 film, How to Marry a Millionaire. While Monroe's sex appeal and sex symbol status was based on a naïve, silly, sexual availability, Bacall was the epitome of the opposite: classy, clever, and hard to get. Monroe was not the girly, sweet ditzy-blonde she played on screen – not that I'm suggesting you should only ever 'act' in roles representative of your true self – but it seems odd that a sexual symbol was carved out of her grating, naïve, on-screen persona. Bacall made a living out of playing women who knew what they wanted and weren't afraid to go for it (something she was known for both on and off screen). She was a sex symbol for strong women, not women made sexy as male-gaze objects.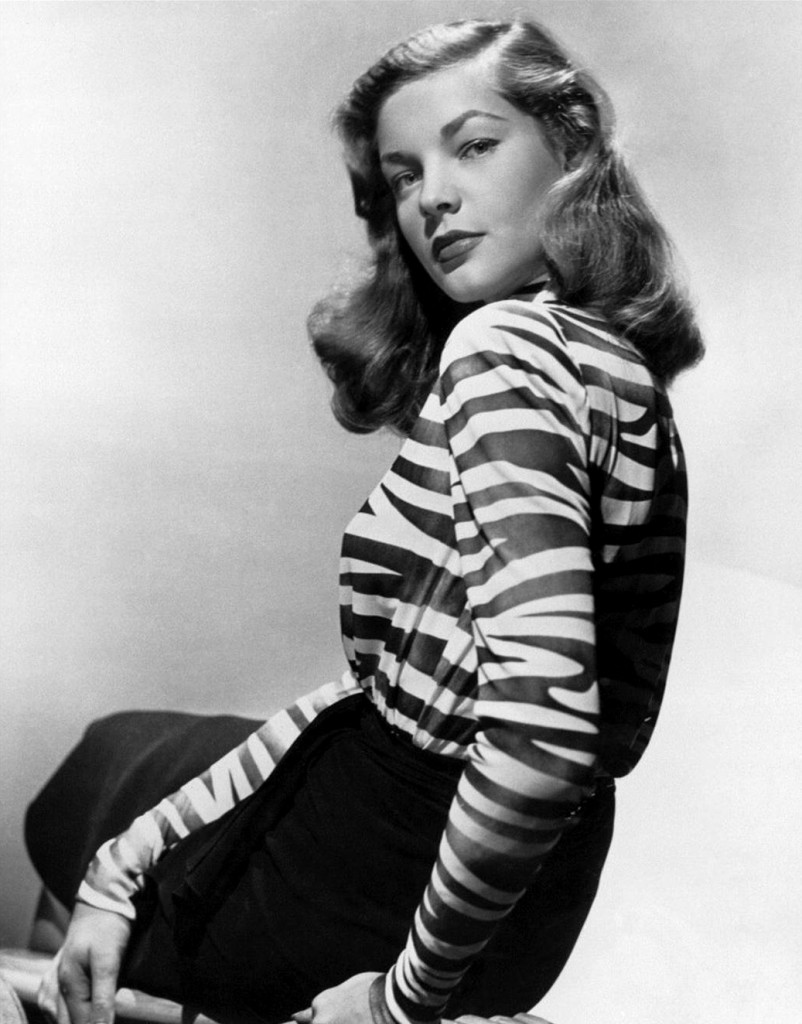 Bacall's strength was not only represented in her affinity for portraying femme fatales, she was also strongly opinionated about politics. A staunch liberal all her life, she often spoke out with other Hollywood A-listers in support of the Democrats. Her and Bogart's involvement with a group known as the Committee for the First Amendment led to Bogart publishing an article spelling out that he was not a Communist. In an interview back in 2005, she said, 'Being a liberal is the best thing on earth you can be. You are welcoming to everyone when you're a liberal. You do not have a small mind.'
If you find yourself sadly ignorant of this amazing woman, here are three of my favourite Lauren Bacall films to kick-start your education.
1) The Big Sleep (1946)
If you love noir, this one is for you (as is the book, Raymond Chandler is brilliant). Often criticized for not making a great deal of sense, I always found the plot intricacies and the confusion part of its charm. Who wants to watch a murder mystery style story where you can easily figure out who dunnit?! How is that interesting? Besides, this isn't a story that is really about who did it, and more about how Marlowe figures it out and what happens to him along the way. Bacall's character, Vivian, is mysterious, strong, conniving, intelligent, and absolutely drop-dead gorgeous.
2) How to Marry a Millionaire (1953)
What girl hasn't dreamed of marrying some incredibly rich man? This doesn't have to be looked on as some kind of backwards, un-feminist view of life, far from it. All three women learn that love and money don't come hand in hand, and despite everything they thought they wanted, love trumps money every time. Bacall's Schatze is stronger than most women I know, and she has far better schemes. I also love the incredibly meta reference to Bacall's own husband (Bogart), when explaining to millionaire J.D. that she loves older men, 'Look at that old fellow whats-his-name in The African Queen. Absolutely crazy about him.'
3) Murder on the Orient Express (1974)
I enjoyed this adaptation of Agatha Christie back when long films had to be released over two VHS tapes. The cast is stellar, with Albert Finney, Vanessa Redgrave, Ingrid Bergman, Sean Connery, Jaqueline Bisset, and of course, Lauren Bacall. The entire passenger manifest of the train is a suspect in the murder of Mr. Ratchett. Is it a who dunnit or a who didn't?!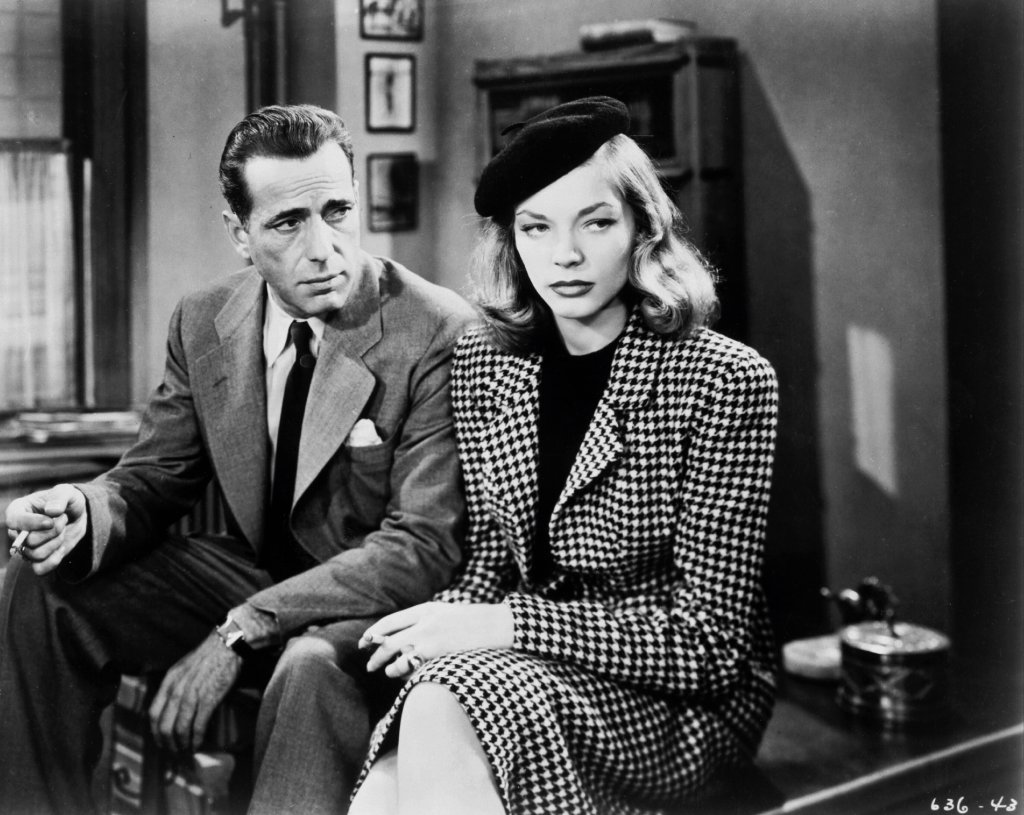 Whether or not you're a long-time fan of Miss Bacall, you'll come to find that she was truly one of the sexiest women of all time.