I know very little of Amy Schumer. With the flood of good reviews for her debut feature film (she wrote the script, Judd Apatow directed), I couldn't help but sit up and take note. Who is this woman and where has she come from? Having been doing stand-up since 2004, Schumer has had her own sketch show on Comedy Central since 2013. Inside Amy Schumer has been a hit with critics and has already been picked up for a fourth season.
Apatow couldn't resist the in-your-face honesty of Schumer's observational humour and asked her to send him a film script. Though he rejected the first one she sent him, after asking her to write something 'more personal', she gave him the script for Trainwreck. The rest, as they say, is history. She is *the* big thing in US comedy at the moment and Trainwreck has been called 'the funniest film of the year' by more than one critic.
Does Trainwreck really live up to the hype?
Monogamy isn't realistic!
Amy drinks (a lot), gets high, and sleeps around. Casual relationships work for her, what would monogamy have to offer anyway? When she's assigned an article on a sports doctor, Aaron (Bill Hader), by her boss (Tilda Swinton), Amy finds herself in uncharted territory. Not only is Aaron a nice guy who Amy genuinely likes, the sex is good! Who would have thought?
As Amy works through a shit ton of issues, can she keep it together enough to keep hold of a legitimate monogamous relationship?
You're clever but you're not too brainy. You're prettyish but you're not too gorgeous. You're approachable.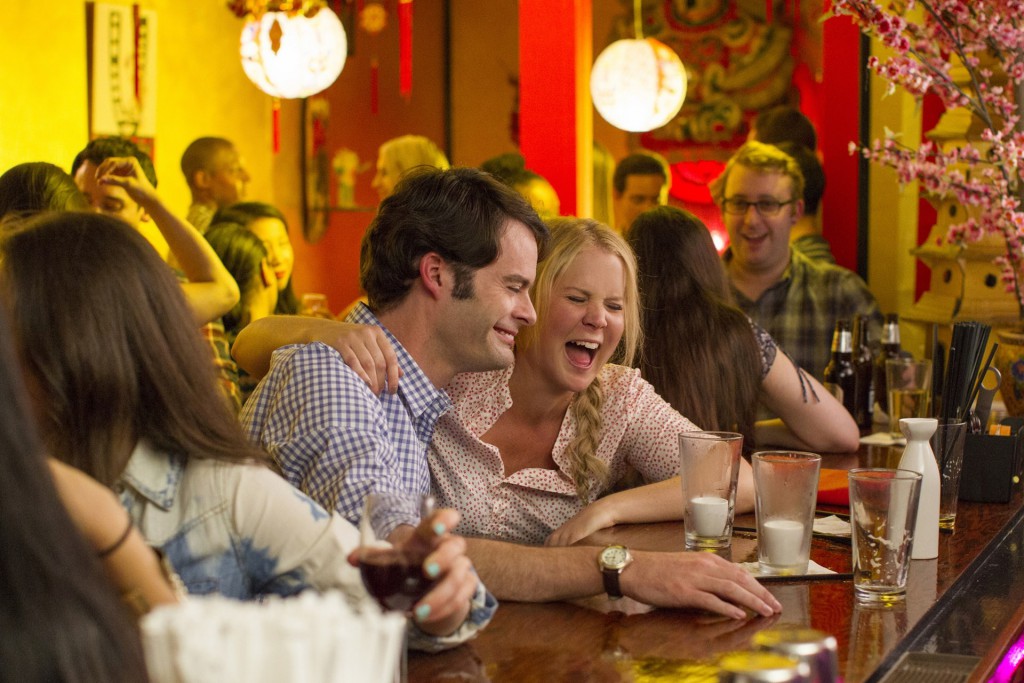 The cast is very likable. Schumer is a welcome leading lady, giving the audience a bit of variation on the usual Barbie-doll Hollywood star. Hader as the male romantic lead works strangely well also. He is awkward and pulls off the likeable but unlucky in love doctor without even trying. And what's nice is the two of them look like they could be a real life couple. Not two caricatured 'beautiful people' that make the rest of us norms scoff. They work particularly well as a couple as it all starts to fall apart – what could I possibly mean by that? Too often in stories like this one person is responsible for the failure of the relationship. Thankfully, in Trainwreck, both have their own hang-ups they bring to the party, making them a less extreme version of Elizabeth Bennet and Mr Darcy.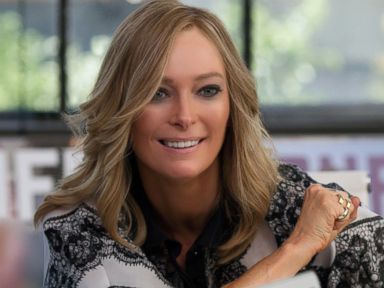 There was a lot of talk about Swinton's character in the film – a role that would not ordinarily call for a character actress, and yet the actor playing her and the total make-up overhaul of her means this is one of the ultimate character performances of all time. Swinton is almost unrecognizable. She looks like an ordinary Hollywood woman with a tan and hair-sprayed to perfection hair. Choosing Swinton was a piece of inspired casting – presenting the traditional Devil Wears Prada style character in a way that lampoons the idea every time she is on screen.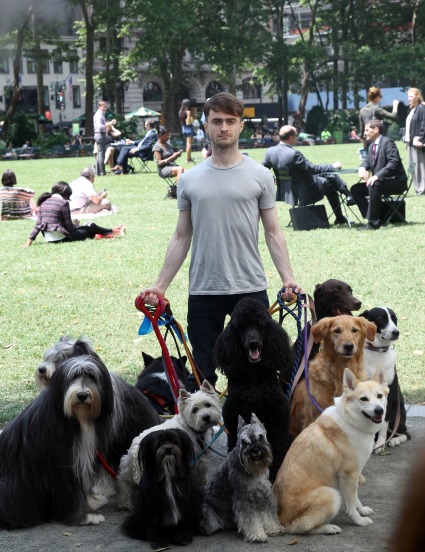 Like her sketch show, Inside Amy Schumer, Trainwreck is littered with cameos from big stars. Easily the best is more than a cameo… LeBron James is given enough screen time and characterization to make him a legitimate character in the film. And he's great fun. Other celebs pop up, from Daniel Radcliffe, Marisa Tomei, and Matthew Broderick. For non-American audiences some of the celeb cameos might not mean a great deal (Marv Albert and Chris Evert, for instance), but they are fun nonetheless.
Why would he call? You guys just had sex.
This film soars when Schumer throws political correctness out the window while commenting on the hypocrisy and prejudice of society. The woman's clever, there's no doubt about it, and when she is being unbelievable brazen, she does not falter. Unfortunately, that confidence comes fleetingly throughout the film. That's not to say that the film isn't funny throughout – it is – but I couldn't help feeling like it could have been so much more.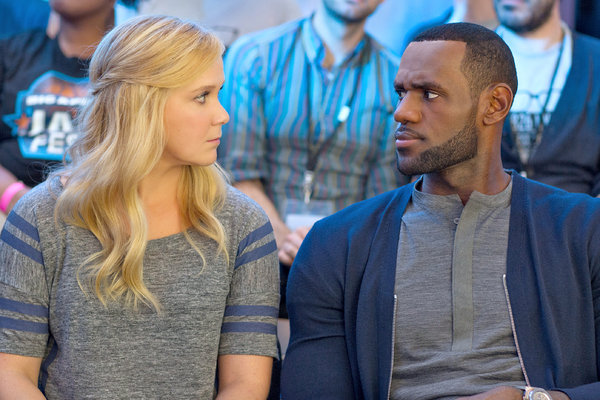 At the end of the day, Trainwreck is a fairly traditional romantic comedy. The plot is never surprising or original. We never wonder just where the 'fuck you' attitude will take us, there's no danger of it serving up a non-traditional Hollywood ending. And as such, it lacks the real impact I feel like Schumer has the potential to deliver on. She can be scathing, acerbic, and bizarrely poignant, so why does she hold back on that?
Too often I felt as though she was highlighting aspects of society that we all take for granted but when it came to being able to truly lampoon them, she got cold feet: the bullshit magazines that sell harmful nonsense, limiting ideas of masculinity, preconceived ideas of what women should be like and what they should want, and so on. Her cutting, brilliant one liners that made it through every now and then were so good I had to wonder why she chickened out at other moments?
Verdict: Thoroughly enjoyable romantic comedy with the occasional glimpse of brilliant, cutting, observational comedy. But don't expect anything truly challenging or out of the box – this is a solid but traditional romcom.