"Shut up! I'm about to tell you how I won the war"
– Courtney Love, 'Hello'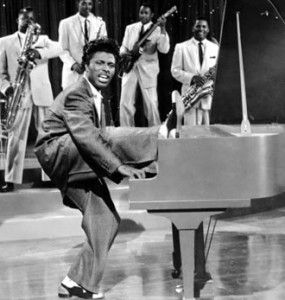 "Saxophones don't belong in rock 'n' roll". That was the line pulled by the media from a recent episode of Courtney Love's web series. The bewilderment this would have been met with from pioneers like Little Richard and Chuck Berry has so far gone unrecorded. But Courtney's never held her tongue for the sake of other people's feelings, and neither have her detractors.
The ex-stripper, aspirational social climber. A punk rock sellout, glorified groupie and talentless succubus. A junkie single mother and outcome of plastic surgery. An embarrassing Typhoid Mary of heroin abuse. Love is the kind of woman people sarcastically describe as 'classy', as if 'classy' were ever actually used positively anymore. Her outspoken character and management of her late husband Kurt Cobain's estate have built her into rock's premier female hate figure, pilloried in song by onetime partners and her husband's former bandmates; the Yoko Ono and Nancy Spungen of grunge all rolled into one, with the added twist in conspiracy theories that this time Nancy killed Sid.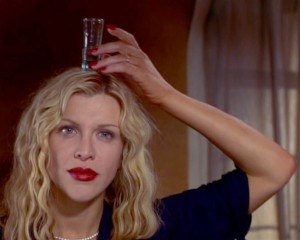 Of course, this overlooks her Golden Globe-nominated performance in Miloš Forman's The People vs. Larry Flynt, or even her turn as William Burroughs' ill-fated wife Joan, opposite popular drunk Keifer Sutherland, in Beat. It ignores that Love's band Hole produced tempestuous, great rock songs, from their riot grrrl roots, through the near-classic Live Through This; from indicting and ridiculing the masculine psyche, naked on the American football field of Oliver Stone's Any Given Sunday, to the deceptively glossy, elegant despair of their swansong, Celebrity Skin. It ignores the defiant wit and awareness of Love, who responded to In Utero producer Steve Albini's calling her a 'psycho hose-beast' by saying "The only way Steve Albini would think I was a perfect girlfriend would be if I was from the East Coast, played the cello, had big tits and small hoop earrings, wore black turtlenecks, had all matching luggage, and never said a word." But then, this is the kind of skewed focus that can arise when your estranged, more famous husband skips rehab and kills himself four days before the release of what might have been your breakout album, Live Through This.
Having set about rebuilding her reputation with 2010's overly-precious Nobody's Daughter (an album by Hole in its use of the name only), Courtney returns to us with the whipcrack, full-throated double A-side single 'You Know My Name'/'Wedding Day'. As if to show the shadow will never fade, arguably the best piece of promotion for 'Wedding Day' came from Courtney's late husband, with the release of a note – written by Courtney – that was found on his deceased body, regarding his 'lawful shredded wife'.
Things got far darker before this dawn though. By 2004, Love was embroiled in legal disputes regarding her husband's estate, addicted to cocaine and prescription pills, and having to fight for custody of her daughter, Frances – while frequently appearing naked in magazine shoots and wasted on stage. She may have become a celebrity car crash comparable to Charlie Sheen, but Carlos Estévez never made an album as compelling as America's Sweetheart.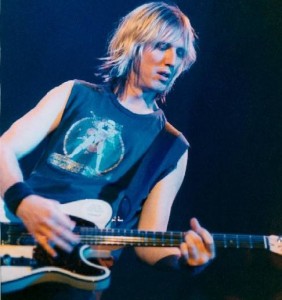 While guitarists Eric Erlandson and Micko Larkin have each been Love's foil, in Hole mks 1 and 2 respectively, America's Sweetheart paired her with renowned pop songwriter/producer – and former 4 Non Blondes frontwoman – Linda Perry. Despite having since been disowned by both Love ('that was just a bad record') and Perry ('a horrible, crap-ass record'), Sweetheart's gorgeous Olivia De Berardinis cover sheathes a frank, unfiltered shot of how raw and desperate, how ragged and crazed life can get when the desire to be 'the girl with the most cake' starts to get pressing. And it does so with racket and melodrama, in luridly saturated HD. Here's its top five:
5. 'Mono'
"Did ya miss me?" the sneering drawl of Courtney smirks at you, as 'Mono''s broken glass riff and bounce open proceedings. Courtney takes God to task, consider that rock may well be dead and demands fuckable 'brilliant boys' – and all that without mentioning the video, with its little princess girls running amuck with industrial gardening equipment.
Sweetheart's closer is also its one moment of respite. A swirling and tender sweep of gorgeous relief and resignation. A glorious, wet-eyed exhalation of acceptance and resolve, rolling over ramshackle guitars. Much like Elvis Costello though, no matter how lush the ballad, Courtney can never fully leave the punk edge from her voice, keeping every line immediate.
3. 'All The Drugs'
A Titanic-sized, lumbering Led Zep riff hammers along, with meanderingly drugged bass and Love's voice in full, flying howl. This is the sound of Courtney facing her descent into addiction's arms, with head held high and, as ever, never going quietly.
2. 'But Julian, I'm A Little Bit Older Than You'
"Adorable, affordable, guaranteed discretion/In the story of my life you'll barely get a mention". A riotous, unstoppable and breathless torrent of sex-crazed mania and surging treble, the Ramones- and Clash-referencing 'Julian' speeds so fast that it ends up screaming 'SHUT UP!' at itself. You can only imagine the look of shocked terror the then great white hope of rock, Julian Casablancas (the 'Julian' in question here) could have had when confronted with this.
1. 'Sunset Strip'
From the opening chimes of guitar ringing out as if over the lights of Los Angeles, Love constructs a an epic, poetic billboard of a song, with Kim Deal of The Breeders and Brody Dalle of The Distillers joining her like a caterwauling, guitar-grrrl Expendables. Hollywood devours a continuous stream of young, fresh-off-the-bus hopefuls as Courtney sweeps down Sunset Boulevard and over the Hollywood sign, or sits ensconced in the Chateau Marmont, fretting over her partner's psychic fidelity and drowning in a litany of prescription pills. 'Sunset' is a night that feels like the end of the world, full of catharsis and grace. "Girls like me, we always get what we want" Courtney yells defiantly, but 'Sunset' foretells a sense of rock bottom that Courtney would still take several years to reach, when she'd realise she maybe needed to change what she wanted.
It may not be punk or cool – and certainly isn't boring – but as Love wistfully remarks on 'Sunset', tonight, she really did get it right, just one time. And she didn't need to use any saxophones.