NDA on RDA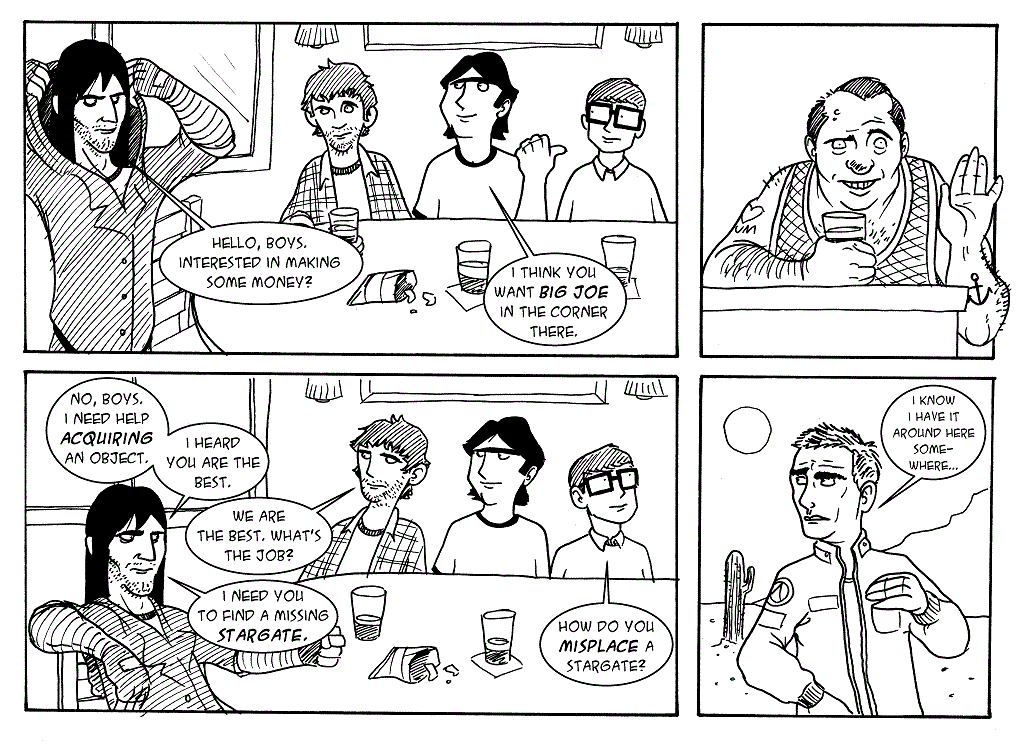 The original script for this called for a dodgy looking bar patron. Ash somehow managed to interpret that as a cross between Aragorn and Noel Fielding. In either case I can only read the script in Noel's voice. The brain is weird like that.
Curious about The Acquirers? Read more about the comic here.
Written by Stephen Flockton and Illustrated by Ashley Walker.