Film and TV
Breaking Bad is over people. It's finished. No more. It is time to move on (get a therapist if you need one, there's no shame in it).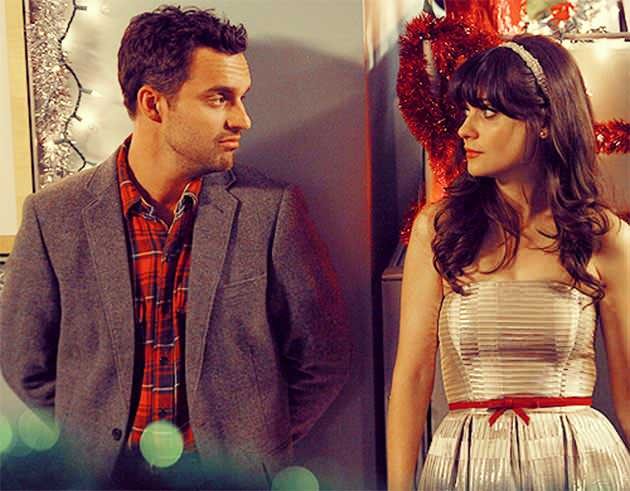 The new television season kicked off with a bang. My favourites of the new season so far are Marvel's Agents of S.H.I.E.L.D., Sleepy Hollow, and Brooklyn Nine-Nine. One of my favourite shows of the past few years, New Girl, has brought the laughs back with an outrageously funny second episode. This line delivered by the incomparable Jake Johnson sums it all up, "I'm not convinced I know how to read, I've just memorized a lot of words."
There was a lot of hype surrounding abc's Marvel's Agents of S.H.I.E.L.D, also helped by my own article some time ago. The premiere had 12.1 million viewers in the US before going on to reach over 20 million people. Unfortunately, the second episode suffered a massive dip, with only 8.6 million tuning in, despite a cameo appearance from the great Samuel himself.
Speaking of Samuel L. Jackson, he has all but confirmed Elizabeth Olsen's casting as the Scarlet Witch in Avengers 2. Further casting gossip has surfaced around Star Wars, with Saoirse Ronan confirming that she has read for it. She was also quoted saying that "so has everyone".
JJ Abrams has been trying to redeem himself by publicly apologising for his addiction to lens flares. Some might think his apology is endearing, but I'm not one of them. I'm afraid I'm just too damn angry that he ruined Star Trek. Well, hopefully it is a good sign for Star Wars. After all, part of the charm of the original trilogy is the 'dirty' feel of it all. In a dirty, hard universe like that things just aren't that shiny… so sort your shit out, JJ!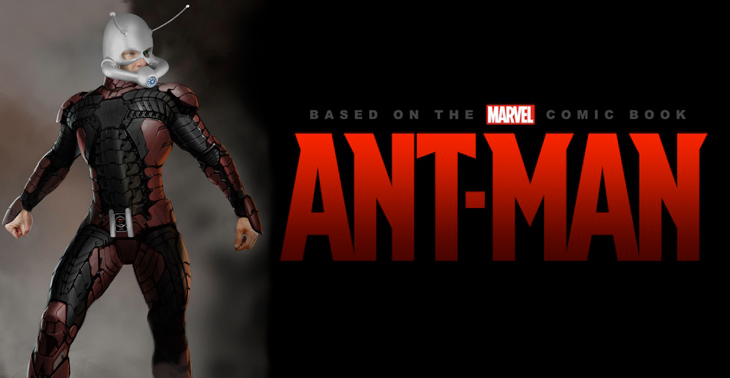 The long anticipated Ant-Man is finally being filmed. Yes, it seems like this unlikely project will actually happen! Edgar Wright tweeted a pic from the set this week, and we are very excited to see this first-look.
I recently commented on the strength of the US dominance over popular culture exports. But I was aware that China is slowly cutting in on their share. I wasn't aware quite how much influence China now has over the industry. 70 percent of film profits come from worldwide audiences (rather than the US). Meanwhile, the tax system in China has some interesting quirks. Hollywood can make a lot more money from a film if they co-produce it with Chinese production companies (as they did with Iron Man 3). What does this mean for the future? Will we be seeing a lot more Chinese co-productions?
Music
Miley Cyrus has been all over the news for months now. It seems the press can't get enough of her, while her people seem to be doing a very good job at advertising her. On the way home from work today I passed a boy racer in his tripped-out black sports car with a giant sticker running across the width of the front windscreen. It read: 'Twerk it, Miley!' As I drove past, I looked in to see the kind of kid who would have been a stereotypical hardcore Limp Bizkit fan back in the day, not a Miley Cyrus fan – tattoos, spacers in his ears, piercings, and backwards cap.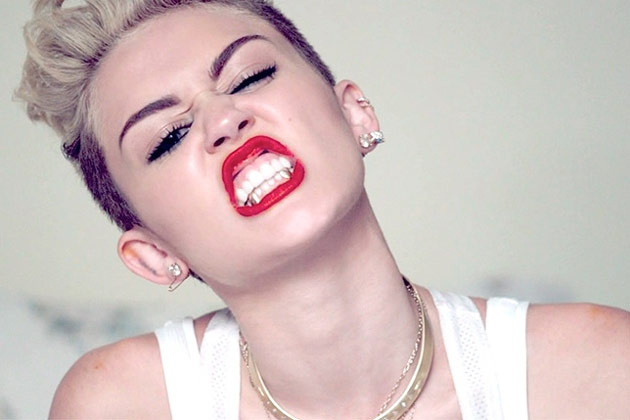 So why is Miley still everywhere in the press at the moment? Her new album, Bangerz, is released on October 5th and she's working hard to promote it. Therefore, she's everywhere. So why do people care so much? Well, for one thing, the first two singles are actually well crafted, catchy pop songs. Then there's the controversy. Her VMA performance, appearing naked in the 'Wrecking Ball' video, and generally shooting her mouth off. Now Sinead O'Connor has weighed in, writing Miley an open letter about not prostituting yourself for success.
Miley has also just been featured in an hour-long documentary on MTV, entitled Miley: The Movement, where she discusses the making of her new album and chats to Britney Spears. Throughout the show and from various public appearances, there have been some great quotes surfacing. I think that Miley has become a kind of philosopher. She might not be what Socrates envisaged for the future of thinkers, but she speaks her mind, and that is something I can respect. I don't always agree with what she has to say, but I love that she stands up for her own ideas. Who cares if she changes her mind (or her hair) in the future, she has no qualms in telling the public exactly what she thinks now.
"Like, I was watching Breaking Bad the other day, and they were cooking meth. I could literally cook meth because of that show. It's a how-to. And then they bleeped out the word 'fuck'. And I'm like, really? They killed a guy, and disintegrated his body in acid, but you're not allowed to say 'fuck'? It's like when they bleeped 'molly' at the VMAs. Look what I'm doing up here right now, and you're going to bleep out 'molly'? Whatever."
"I felt like I could finally be the bad bitch I already am."
"You can watch the VMAs performance and think it was a hot mess, but it was a strategic hot mess."
"Yes, I am very comfortable with sexuality. I like pushing the boundaries. But I'm coming out in pigtails, looking like a giant adult baby basically, but doing really naughty stuff. That's obviously funny. If I really wanted to come out and do a raunchy sex show, I wouldn't have been dressed as a damn bear."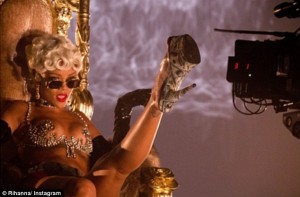 Meanwhile, another enterprising songstress is using the controversy to her advantage. Rhianna has released a teaser for her newest single 'Pour it Up', where she blows Miley's twerking out of the water… with the use of actual water. Rhianna has never been one to shy away from controversy and this seems like a great PR move.
Then this happened, and we all were like, "wtf?!"
Publishing: Books, poetry, and comics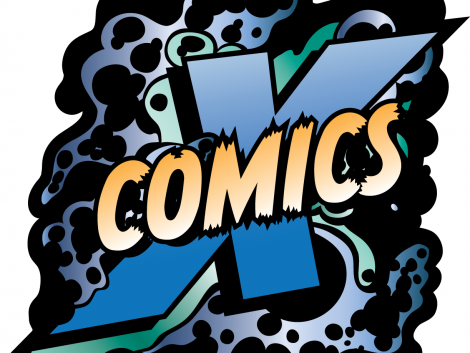 Comixology, the online digital comic book store, recently celebrated its 200 millionth download. Now there are rumours that the start-up will go public.
The publishing industry has finally cottoned onto the idea of providing a service… that they are content providers, not simply 'book' publishers. But, unsurprisingly, this change has come from outside the traditional big publishers. Scribd has launched a new subscription service along the lines of Spotify and Netflix. You pay a monthly fee to gain access to content. HarperCollins is the first of the big publishers to recognise the value in this venture. This is the future and it is only a matter of time before more publishers join.
It was National Poetry Day in the UK on October 3rd. The Love Book App has been launched to celebrate the day, featuring poetry extracts read by celebrities, including Helena Bonham Carter and Loki (aka Tom Hiddleston). I don't know about you, but hearing poetry read to me by Loki makes it infinitely more appealing.
Technology
It is no secret that I love Apple. I have always loved macs and I imagine I always will. But honestly, the new mac pro is so awesome, I'm not sure I have the right words to express just how awesome it really is. Just look at it! LOOK AT IT!!!!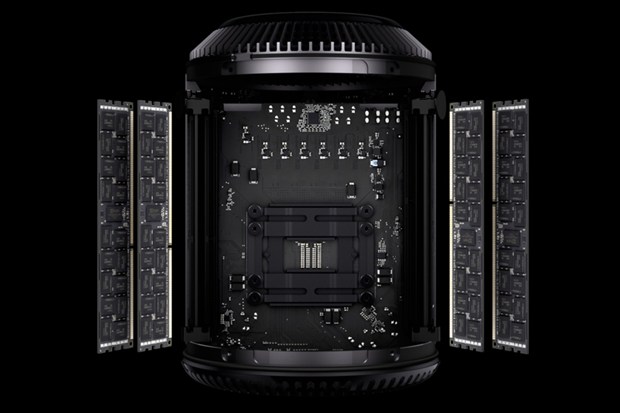 Steam has made three big announcements about coming projects. The first being a new steam operating system, based on Linux. Presumably this will power the Steam Box. It will allow for streaming, to work as a home media centre, and for gamers to share their games with others in the family. The second announcement was that they are not just working on the 'Steam Box', but on a number of different Steam machines to run the new OS and asked for 300 beta users. As you can imagine, they were hugely oversubscribed (with 285,770 signing up). And finally, what all gaming solutions need is their own controller. The new controller is designed to work for all kinds of games no matter what they were originally designed to be played on (PC, console, etc).
And if you haven't already caught on, the word is that wearable gadgets are the future. Thanks FirstPost for telling us these things, there's no way we would have realised this on our own!