We don't need another hero!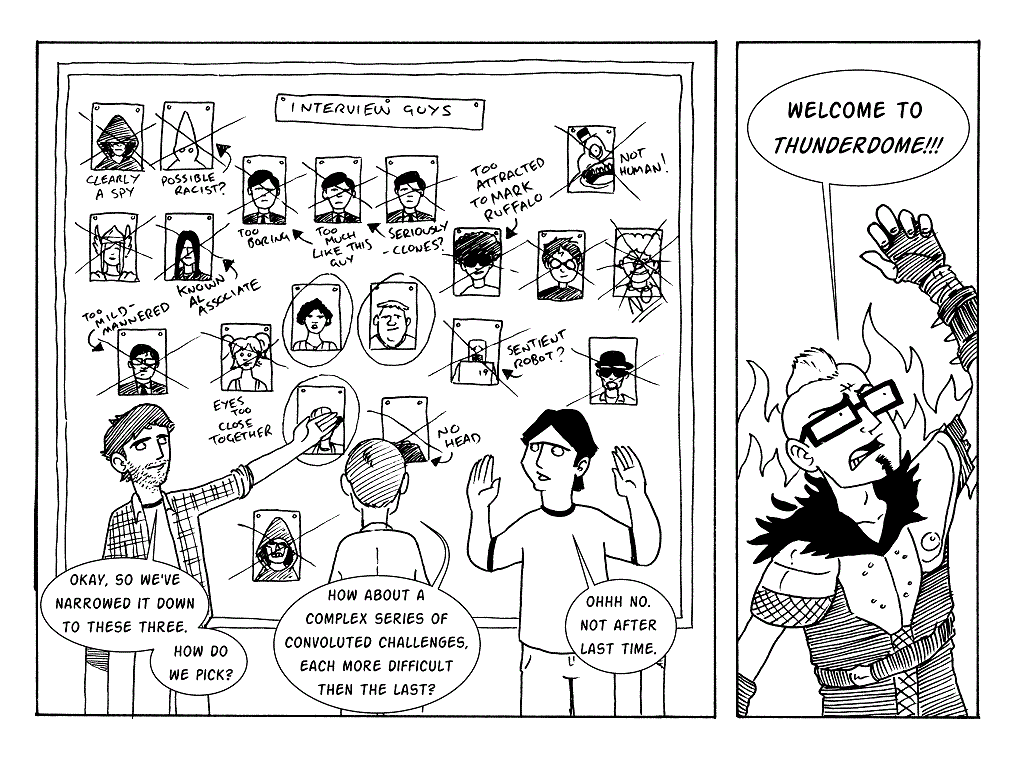 I've been arguing with some friends about whether or not  the "welcome to thunderdome" line is good grammar. I've heard of lot of people add 'the' into the sentence (including myself). I'm sure somewhere on the internet has a definitive answer.
Curious about The Acquirers? Read more about the comic here.
Written by Stephen Flockton and Illustrated by Ashley Walker.