Back in 1983, M*A*S*H bowed out, having been running for 11 years (eight years longer than the real-world war it depicted. The episode, Goodbye, Farewell, and Amen was two and a half hours long, two hours longer than the normal episode. It brought in a reported 125 million viewers and remains, to this day, the highest ratings for a TV series finale ever. And people are still talking about it. The series has been referenced in everything from Futurama, Grey's Anatomy, and Community.
The show was not just popular with the viewing public, but also a staple at the awards ceremony. It cleaned up with 14 Emmy Awards during its run for writing, directing, acting, editing, and as a comedy series. Meanwhile, Alan Alda (Hawkeye) won a Golden Globe for best actor in a Television series (comedy or musical) sixe times. Other awards include the Directors Guild of America Award for Outstanding Directorial Achievement in a Comedy Series, the Peabody Awards, the Humanitas Prize, and the Writers Guild of America Award. The show also continues to appear on numerous 'Best of' lists.
What is M*A*S*H?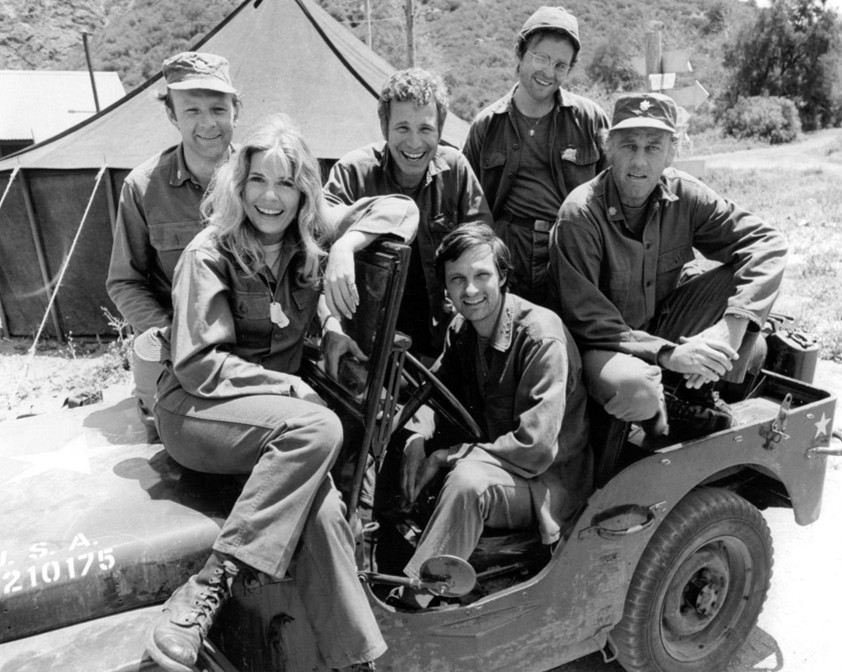 In 1970, Robert Altman adapted Richard Hooker's 1968 novel, MASH: A Novel About Three Army Doctors. The film starred Donald Sutherland, Elliot Gould, and Tom Skerritt and was a huge success. Following the success of the film, Fox studios and CBS developed the television series, which premiered in 1972. Many of the characters from the film appeared in the series, although they were portrayed by different actors (except Radar – played by Gary Burghoff).
MASH stands for Mobile Army Surgical Hospital and the show featured characters serving in a MASH on the front lines of the Korean War. They often have to deal with too many wounded with less than adequate infrastructure, not enough personnel, and not enough alcohol to keep them comfortably numb. Despite the horrors of war and lack of entertainment for the officers, somehow the rag-tag personnel of the 4077th MASH manage to get through the war with a smile on their face – as much as they possibly can.
The show swings wildly from farcical to sober. At times, the officers and enlisted men relax, drinking, watching films, and fraternising. Then the choppers arrive with wounded and the tone turns serious. They work hard and they play harder.
Why was M*A*S*H so good?
Two words: black comedy. No wait, I have another: satire. Thank god for satire. Life would be so boring and PC without satire. And no one did it better than M*A*S*H. War isn't exactly a fuzzy, cuddly situation for a TV show, and a sitcom? Ok, it is certainly a 'situation' for that aspect of 'situation comedy', but where's the comedy? Oh, I get it, dark comedy, cause even when life shits on you, you have to laugh. Thank you M*A*S*H for reminding us all that even when things are really, really bad, it is possible to laugh.
By all means comment, but don't protest
'War isn't Hell. War is war, and Hell is Hell. And of the two, war is a lot worse.'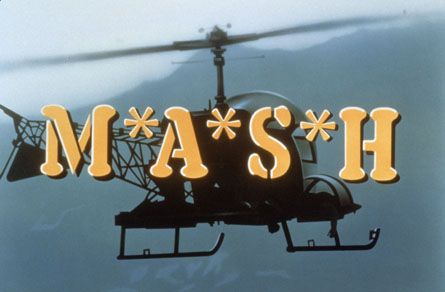 The show ran during the Vietnam War – while the show often commented on the war, it had to ensure it wasn't perceived as protesting the war. So while the more liberal characters made comments on the sobering aspects of the war, the 'regular Army' folk like Margaret 'Hot Lips' Houlihan and Colonel Potter held the patriotic flag up high. And employing the guise of 'comedy' enables you to get away with a lot more than if you were writing a straight up drama. I appreciate this kind of sneaky protest – arguing (quite obviously) against the needless death involved in war, while still pretending to be all for it (they only needed the studio execs and the government censors to buy into it…).
Robert Altman, director of the 1970 film that spawned the series, often talked about how he hated the series. When making the film, he never wanted to focus on the enemy being Asian. Meanwhile, every week he could see the enemy being presented – and focused on – as Asian. In his view, this created a kind of enmity towards the Orient. I think he missed the point, just a little.
So much name-dropping I'm going to be sick
There are more than a few well-known names to pop up as guest stars during the show's run. Guest stars included Leslie Nielson, Laurence Fishburne, Bruno Kirby, Ron Howard, Patrick Swayze, Ron Howard, John Ritter, Ed Begley Jr, Shelley Long, and George Wendt. Of the main cast, I have always been very partial to David Ogden Stiers, who came into the show as Frank Burns replacement in season 6. You may know Ogden Stiers better as Cogsworth the clock from Disney's Beauty and the Beast or even from the first season of Two Guys, A Girl, and a Pizza Place. Alan Alda took over co-producing in the later seasons and helped make the show a family affair. Both his half brother, Anthony Alda, and his father, Robert Alda, appeared in the show.
Catch 22: The quest for a Section 8
'I'm section 8, head-to-toe.'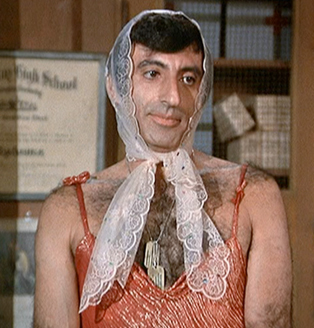 When B.J. Hunnicut first arrives in Korea, Hawkeye tells him that insanity is as common, and as unimportant as the common cold. One of the most popular characters on M*A*S*H is that of Corporal Klinger (Jamie Farr), whose goal was to be sent home on account of insanity. His ploys were often the basis of an episode's plot and generally appeared in an outfit that was, shall we say, non-regulation. Ah, but of course, much like those in Heller's classic novel, Klinger's ability to create such inventive diversions proves his cognitive competence. But what a brilliant form of satire: these hardworking people will try almost anything to escape the horrors of war.
Why does this show deserve new fans?
'Please excuse these two, they're themselves today.'
Some humour relies heavily on references, while some is simply objectively funny. M*A*S*H might not always be the most original or clever in its jokes, and it is certainly not as racy or daring as some comedy around today, but it is always amusing (or at least entertaining in that bleakly-depressing kind of way). Unfortunately, war never seems to go away. There's always a war going on somewhere in the world, and it never ceases to make us do our best Edwyn Starr impressions, 'War! What is it good for? Absolutely nothing!' The satirical black comedy at the heart of M*A*S*H means that this show will stay relevant forever.
If you aren't yet convinced, here's a few things worth a look-see:
Anti-war sentiments. 'War… God help me, I love it!'
Drinking, drinking, and more drinking. 'If you act drunk long enough, you get a REAL hangover.'
PTSD and drinking. Radar: [takes a drink of Hawkeye's home-made gin, and grimaces] I thought this stuff was supposed to make you feel better. B.J.: No. It's supposed to make you feel nothing.
Did I mention drinking? Col. Potter: I gather you drink… Hawkeye: Only to excess.
Gambling.
Homemade alcohol.
A loveable transvestite.
A strong woman who knows her own mind and isn't afraid to speak it.
Prize-winning pick-up lines.
The insanity of blind patriotism. 'That's not my department, sir – intelligence is something I try to avoid.'