Space Sled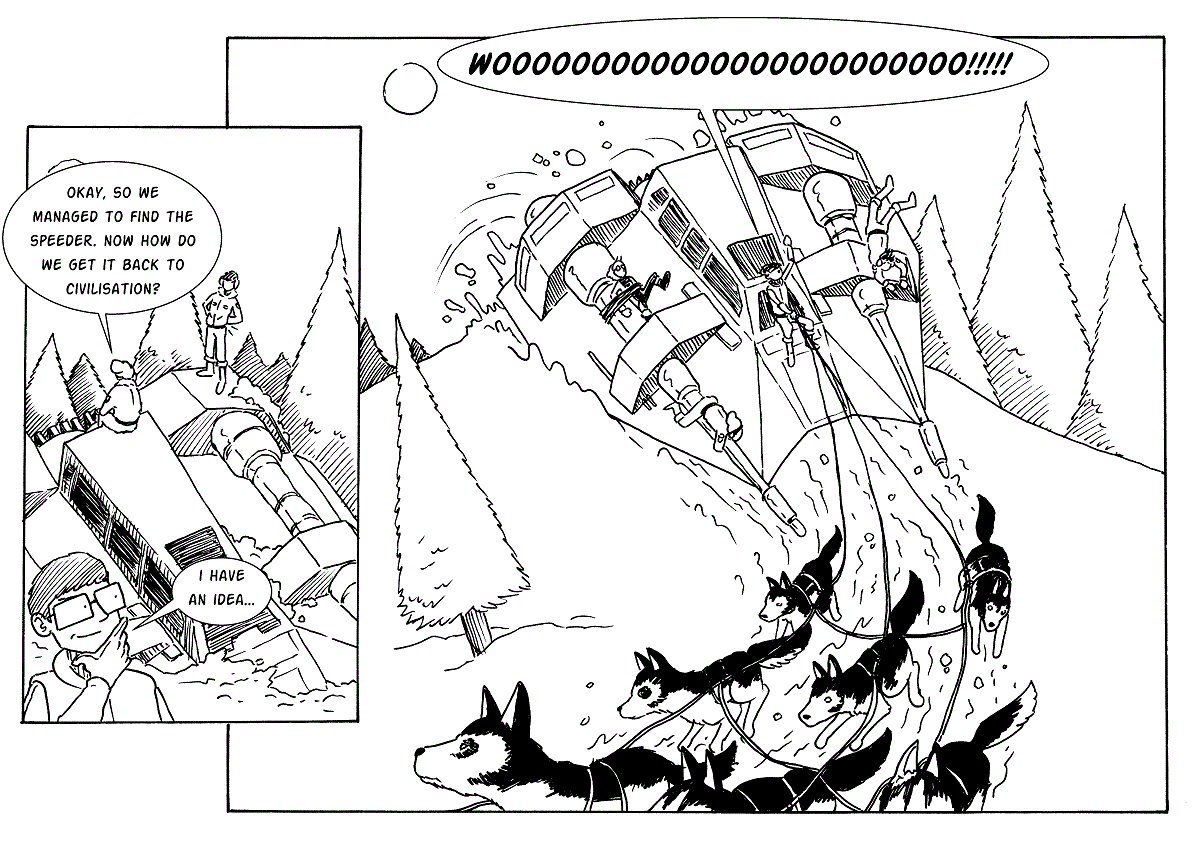 This strip was inspired by the amazing animated show 'Archer' if you enjoy James Bond but feel like Bond could be 10 times more awesome then this is the show for you.
Curious about The Acquirers? Read more about the comic here.
Written by Stephen Flockton and Illustrated by Ashley Walker.