Long-time Boy Meets World fans as well as Disney Channel viewers eagerly await tonight's premiere of Girl Meets World in the US. Michael Jacobs was reportedly originally approached by Disney to remake Boy Meets World. Understandably (and thankfully) he didn't want to do that. What he wasn't against, however, was a spin-off. While the pilot episode doesn't officially air until tonight, it was released earlier on Disney Channel's online app and iTunes. If you haven't yet caught the pilot episode, here's what you can expect…
Girl Meets World centres on Riley (Cory and Topanga's teenage daughter, played by Rowan Blanchard) and her best friend Maya (Sabrina Carpenter), much like the original show focused on Cory and Shawn's friendship. Meanwhile, the story of kid living next door to his teacher has changed. It's now: kid's dad is also her teacher. That's got to be worse, right?!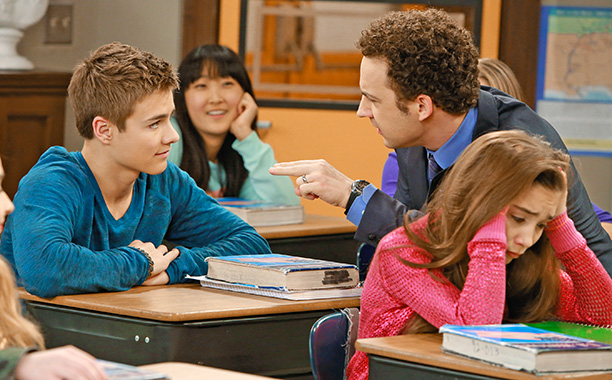 Pre-teen sitcoms
The classic 90's sitcom, Boy Meets World, was relatively hard-hitting for a kids' sitcom. Strangely, kids TV seems to have gone backwards since then. Instead of talking about real issues that affect kids their age, the onslaught of teen and pre-teen shows Disney has been churning out deal in outlandish, farcical situations.
Hannah Montana featured a pop star with a wig, Sonny With A Chance had teenagers who were all TV stars as characters, Austin and Ally has kids trying to break into the music biz, Shake it Up features talented dancers already with careers, The Suite Life (and its sequel, Suite Life on Deck) featured kids living in grand hotels or on a cruise ship, Jesse has a nanny looking after wealthy kids, in That's so Raven the main character had psychic powers, a New York family navigates life as wizards in Wizards of Waverly Place, and so on. Are you getting the picture? There's very little connection to actual real life in any of these shows. Why is that?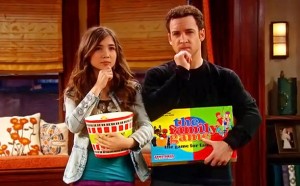 Sitcoms that do well for older audiences tend to be those that actually depict what life is like for a group of people (of course, somewhat exaggerated for comedic purposes). For instance, Friends did so well as it was the only show at the time to really show what it was like for twenty-somethings navigating their way through life. So why not offer the same for the younger generation? They, too, are trying to discover who they are, navigate the ups and downs of life, figure out how to deal with bullies, learning it is ok to be different, and that not everyone has the perfect family or is good at everything. It's all well and good to address these issues as an aside in unrealistic shows, but wouldn't it be great to show kids a relatively normal life and how others deal with it?
That's the premise of bringing to life Girl Meets World. But will it succeed? Some of the best episodes of its predecessor that deal with 'darker' issues are banned from the Disney Channel. It seems that the channel may limit the success of the kind of show the creators are hoping to create, to its detriment. How is it a good lesson to teenagers to never allow shows to openly discuss pre-marital sex, underage drinking, drugs, suicide, sexuality, etc? It isn't. Until we show children that these really are issues and they will need to deal with them, we can't expect them to ever have a mature response to them.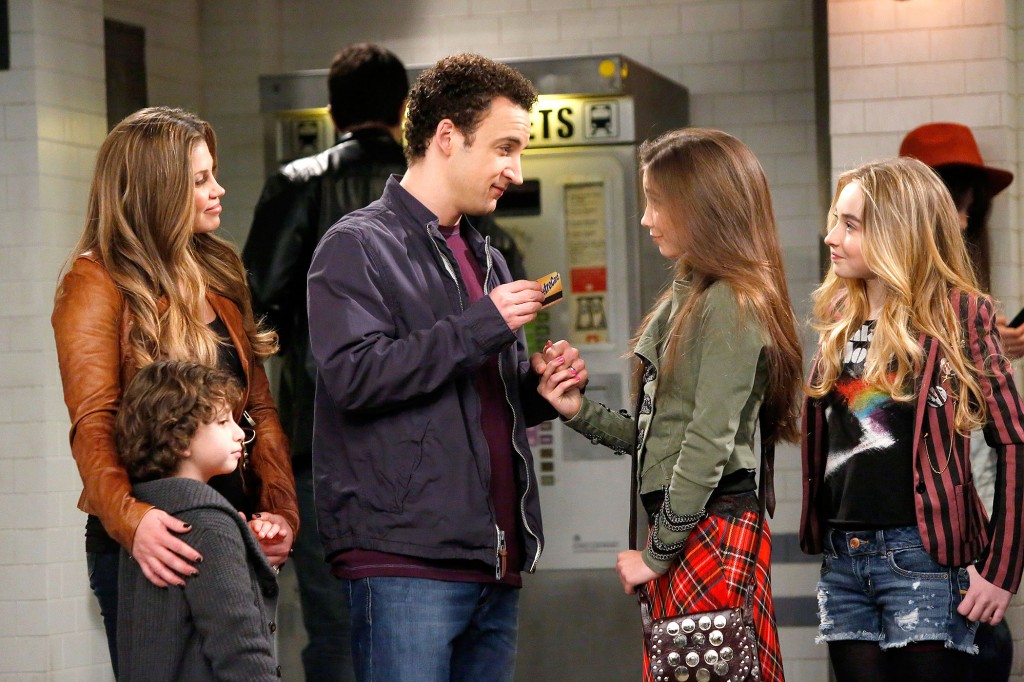 Stepping out of the shadows and finding your own way
While Riley Matthews is trying to find her own way (something that is mentioned in no uncertain terms – and repeatedly – she needs to make it 'her world', as her father has already 'met' his world), the series itself has to find its way. How much of it's predecessor should it take on board and what is its own identity going to be? Obviously there are certain similarities straight away: Riley is the Cory character, wanting to do the right thing and not sure about who she is or what she wants. Meanwhile, Maya is Shawn: she's the girl from the wrong side of the tracks, she causes trouble and has a rough home life. Maya gets them into trouble and Riley gets them out of it. This familiarity is good, it's why we loved the show, and why Cory and Shawn's relationship is often voted one of the best TV friendships of all time. I definitely want to see more of that.
On the other hand, it really is just more of the same. The friendship dynamic is aiming to be as identical to the original as possible. The set-up or Maya being the bad girl with a less-than-rosy home life comes off as cheap and artificial. Cory is encouraging her to do the right thing, but Maya replies, 'I have no one at home to help with my homework.' In Cory's face we see that he feels bad for telling her off, he wants to help her – like he always helped Shawn. But why does this come as such a shock to Cory when it's suggested that Riley and Maya have been best friends for years. Does he really know so little about his daughter's friend?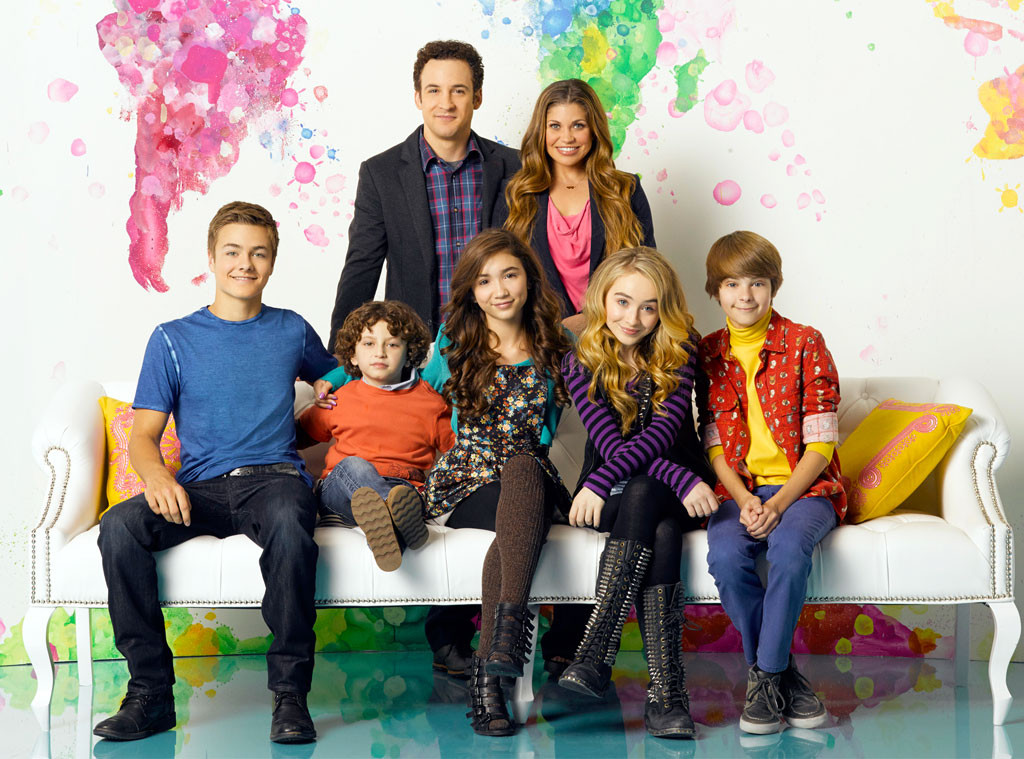 Meanwhile they have reused the jokes of first season Boy Meets World, replacing Stuart Minkus with his son Farkle (Corey Fogelmanis). While Minkus was memorable, the jokes at his expense always sat uneasily with me. The best humour in Boy Meets World was never at the expense of others, which I fear that Girl Meets World might rely too much on.
Changing the mentor role from teacher and neighbor Feeny to father/teacher Cory is a nice change in pace. While Feeny usually had it all together, Cory is still Cory – he is the eternal learner, never quite getting things right the first time around. It would be nice, however, to see Cory take on a little more authority in the classroom. While Feeny enjoyed his students, he never let them simply get away with poor behaviour.
The pilot episode immediately sets up a potential romance between Riley and Lucas (Peyton Meyer), which immediately has me worried that the series will quickly homogenise itself with the rest of the Disney Channel offerings: a mindless teen tale of romance in an un-reality. But there is a glimmer of hope – Riley and Lucas immediately show an interest in each other. At least this has a chance to stay clear of the will they/won't they stuff that can get a bit tedious over multiple seasons.
It's never as good the second time around
Very few spin-offs ever do very well, Frasier and Star Trek: The Next Generation are among an elite list. There's a reason for that. Just because something worked once, doesn't mean you can make it work again. To get a recipe just right you need all the right ingredients. For a TV series, that means the writers, directors, actors, the right cultural context, etc. I do feel that the kind of story telling evident in Boy Meets World could easily find a place with today's kids (which is why people still remember the show and it remains available on DVD and iTunes). But Girl Meets World needs more than that to carve out its own fan base.
Boy Meets World started its life very much centered on Cory and Shawn. But it quickly became apparent that it worked best as an ensemble – storylines involved Cory and his friends, Cory's parents, Mr. Feeny, and especially Cory's family. They all had falling outs at one time or another, but they always made it back intact. I know it isn't really fair to write off Girl Meets World from only one episode, but it certainly felt a little bit claustrophobic. If Riley and Maya, with a bit of Corey, Farkle, and Lucas is all we'll get, we are going to get bored very quickly.
My biggest disappointment about Girl Meets World is the lack of Eric factor. Quite some time ago I found an interview with Will Friedle saying that he wouldn't return, at least not any time soon. That was a real blow for me. Eric was always my favourite – the goofiness mixed with honest sweetness. There's never been anyone quite like Eric Matthews.
To me, much of the 'heart' that is often referred to in reference to Boy Meets World came from Eric – and the relationship between the two brothers (a sadly overlooked relationship in favour of the Cory-Shawn one). Without Eric's brand of humour, the show is left with a hole. Perhaps someone else will grow into such a role (not that I'm suggesting they try to copy the Eric character), but it would be nice to have a character who simply does what they do without always trying to be something or other.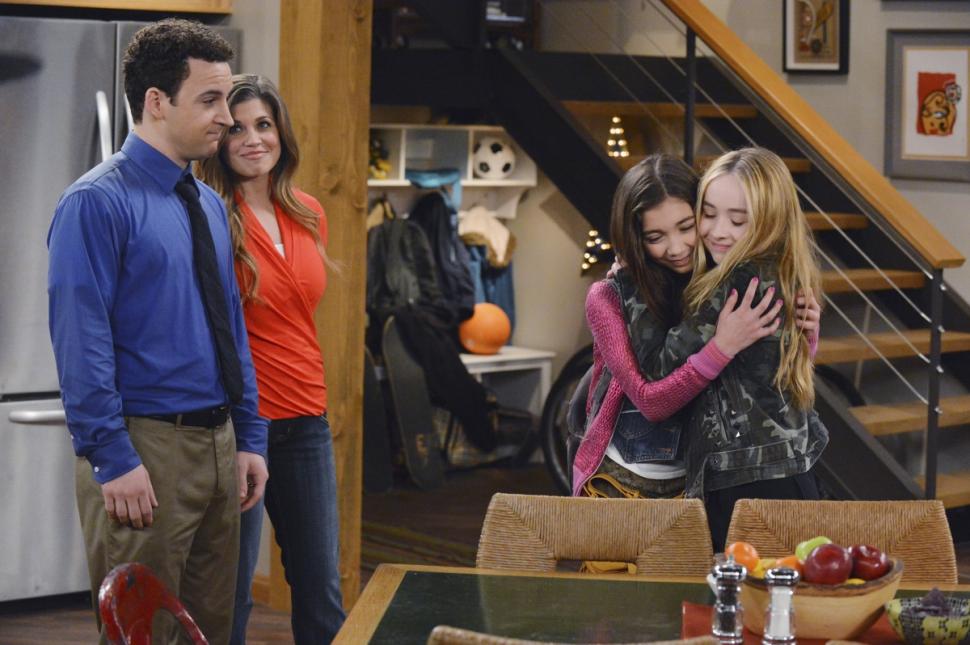 Verdict: Girl Meets World has not suddenly turned pre-teen television on its head. It still is very much a product of the Disney Channel. It is sweet, silly, over-the-top, and a little far-fetched. Having said that, it's a long way ahead of most of its competition. Worth a watch if you like silly TV and definitely worth following if you were a fan of the original.