Community first aired back in 2009 on NBC. The sitcom quickly drew a very loyal audience, though the audience never grew to the size the studio hoped for. When I came to Community, it was already mid-way through its second season. I devoured the first and second season episodes in quick succession. I was more than hooked, Community was my drug of choice.
The show has suffered a checkered history. Its first two seasons did relatively well for viewers and received great critical acclaim. But things began to crack in season 3. Halfway through the season, the series was put on hiatus by NBC and given an indeterminate return date. As expected, fans panicked. Save Community! Came our cry. NBC was unimpressed in our lack of faith in them (but can they really blame us, studios don't exactly have a good track record when it comes to saving our favourite shows), but did bring the show back four months later.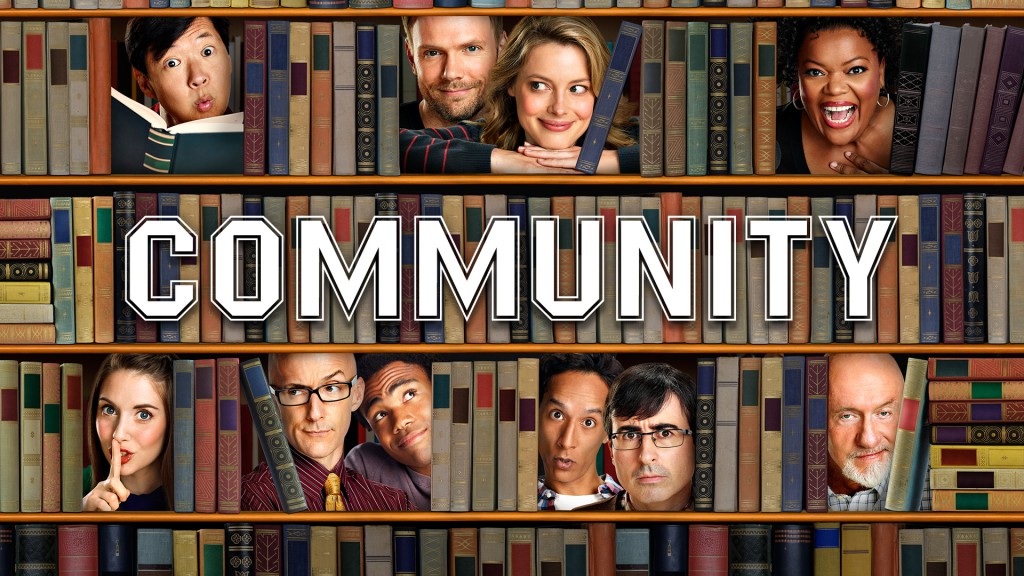 The troubles didn't stop there, however. For season 4, NBC hired new show runners (removing show creator Dan Harmon in the process). At the same time, writer Chris McKenna, actor and writer Dino Stamatopoulos (Star-Burns), and directors Anthony and Joe Russo (of Captain America: Winter Soldier fame) all departed. Later flippantly referred to as the 'gas leak year', season 4 did not have anywhere near the charm or brilliance as the previous seasons. By the end of the season Chevy Chase was asked to leave the cast, and things looked pretty bleak.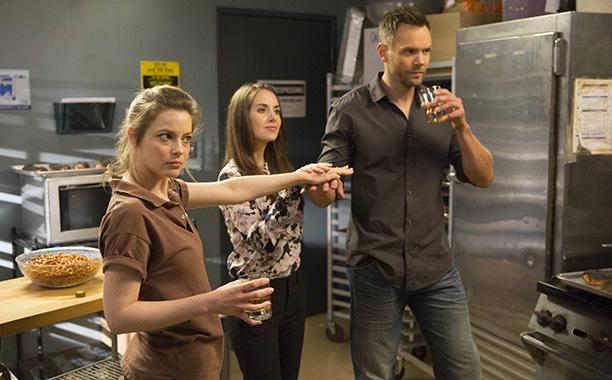 NBC finally came to their senses, however, bringing back Harmon – and he brought McKenna and the Russo brothers with him. Unfortunately, losing cast members was apparently catching. Donald Glover left the show to focus on his musical career (to be fair to him, he is an amazing rapper so we'll forgive him – if you've not listened to Childish Gambino, get on that). Despite all the hardship experienced up to that point, season 5 was a return to brilliance for the series.
While the show regained it's critical rave reviews, its audience had shrunk by 2 million viewers since the first season. So, NBC did what any studio would, they cancelled the show. We fans mourned and begged for '6 seasons and a movie', but did we really want it? I am someone who has often maligned the cancellation of excellent shows, but those cancellations usually come extremely prematurely and after the studio (ahem, usually FOX) has mucked about with the order and air times/days of the episodes. But with Community, we were actually very lucky to let the show go out on a huge high – a brilliant return to form.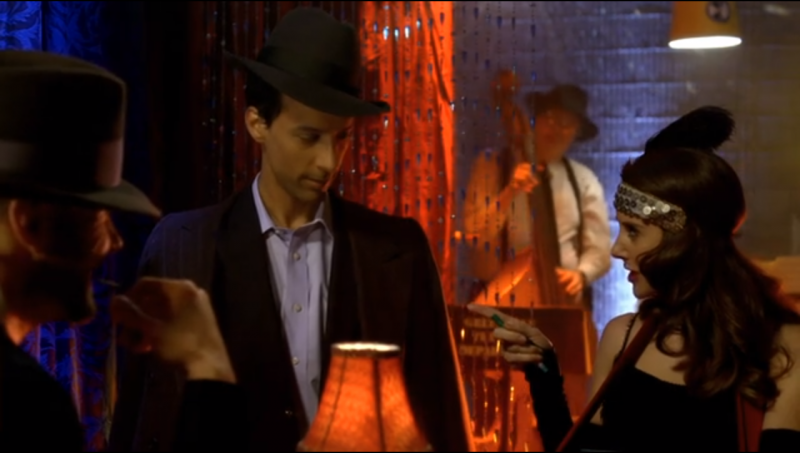 Fortunately or unfortunately, depending on your point of view, the show was picked up by Yahoo! for a sixth season (and rumours are abounding that a film is in the works). Though cast members were still dropping like flies, with Yvette Nicole Brown bowing out. There is definitely something to be said for bowing out on a high note with people wanting more instead of a running a show into the ground – but let's be honest, when do people ever leave the stage willingly when there's more money to be made? Maybe I'm being unfair, but my fears weren't entirely unfounded when watching the first two episodes of season 6.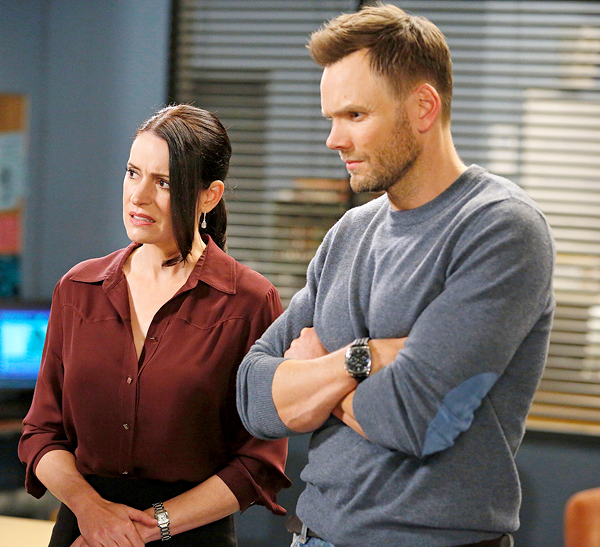 The show aired a two-part premiere on March 17 comprised of episodes 'Ladder' and 'Lawnmower Maintenance and Postnatal Care'. Like its up-and-down history, these two episodes in themselves vary quite dramatically in quality and laughs. 'Ladder' is an excellent episode, but perhaps it built my hopes up too high. The episode focuses on introducing a new character, administrator Frankie Dart (Paget Bewster). Her presence is immediately a welcome one – with all the craziness of the main cast, there needs to be someone at odds with them. That role was typically given to Jeff, but over the years he has been brought further into the madness and finds his feet less and less on the ground.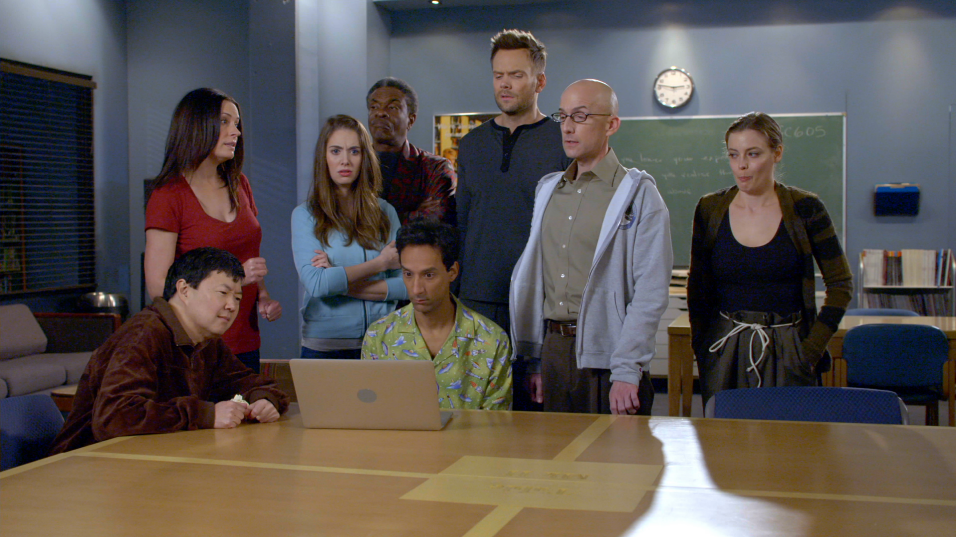 When it came to 'Lawnmower Maintenance and Postnatal Care', I found the laughs a bit anemic. The episode revolves around the Dean's purchase of a virtual reality machine. Jeff and Frankie are at pains to point out how lame the system is throughout, but the problem is – it really is a bit of a lame fish for the audience as well. The laughs coming out of the Dean's escapades in his virtual world are minimal. The subplot focuses on Britta and the parents she has so long been rebelling against, who actually turn out to be lovely (played by Martin Mull and Lesley Ann Warren). Trouble is, it all felt a little bit too realistic. Where's the whimsy we've come to know and love from the show? This episode also introduced another new character, retired inventor of the Dean's VR machine played by the wonderful Keith David. Hopefully they'll give his character a little more depth and something more to do for the next episode.
As long as Dan Harmon is at the helm, I'm sure that Community will remain one of the best sitcoms around, but I do hope the show ends with a bang rather than a fading whimper.
New episodes for season 6 will go live on Yahoo! every Tuesday. The series has a 13-episode order.