Disney has found a new way to make money and is running with it. I suppose I can't really blame them for that, they are a business after all, but sooner or later the bottom will fall out – and they might have just signed up for the film that will make it happen. Variety has reported that Disney has bought a Matt Fogel (writer of the, aaaah 'gem', Big Mommas: Like Father, Like Son) penned script for a live-action Prince Charming film. That's right, the slick, smooth talking lothario that pops up in all the fairy tales (don't pretend you actually believe he's a different guy in Cinderella, Snow White, Sleeping Beauty, and so on…).
The premise of the film sounds like a typical romantic comedy – the lesser brother of the infamous Prince Charming comments on his brother's escapades. Yeah, we can all see how this is going to go. The lesser, unattractive brother is the one with the good heart. Of course he is, he's the one in the perpetual friend zone.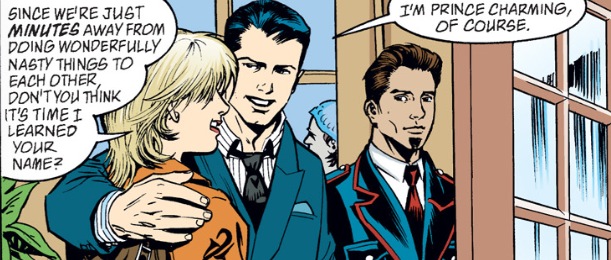 We are yet to get further details on the approach Disney will take – is this a specific Prince Charming related to only one fairy tale princess or is this version of the Prince more in the style of Bill Willingham's Fables? If they did take the latter route (which we all know the progress-shy company would never do), I'd be interested. But let's be realistic, this is going to be a sweet story of the ugly duckling making good and winning people over with his good heart. Someone pass me the barf bag.
News via Variety