We're already getting a World of Warcraft film directed by Duncan Jones and now we're getting a new Dungeons and Dragons film… life is good. Let's just hope Warner Bros get an awesome team together for this one. And all signs suggest the studio is putting some real effort in this time (the previous DnD films were atrocious).
After a long legal battle between WB Studios, Sweetpea Entertainment, and Hasbro, the companies have finally buried the hatchet and are determined to move on with a new project. And why wouldn't they? After the success of Game of Thrones the world of epic fantasy seems ripe for the picking when it comes to onscreen adaptations.
The creative teams are already being pulled together, with one of the producers of The LEGO Movie and How To Train Your Dragon, Roy Lee, on board. The script has already been written by Wrath of the Titans screenwriter David Leslie Johnson. The latter does concern me a little, Wrath of the Titans wasn't exactly cinema at its finest, but I'm keeping an open mind.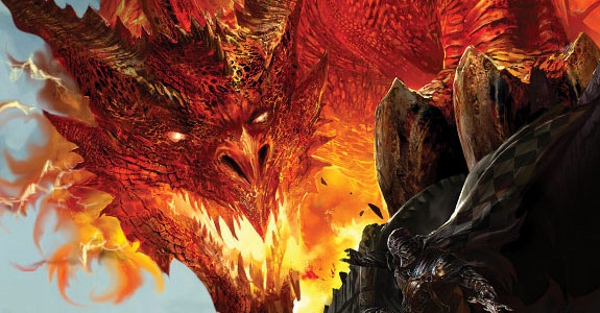 President of Creative Development and Worldwide Production at Warner Bros. Pictures, Greg Silverman, has said:
This is far and away the most well-known brand in fantasy, which is the genre that drives the most passionate film followings. D&D has endless creative possibilities, giving our filmmakers immense opportunities to delight and thrill both fans and moviegoers new to the property.

This is such an enormous opportunity to bring the rich fantasy setting of the Forgotten Realms to life and, together with the creative powerhouse of Warner Bros., use movies to tell the stories that have enchanted passionate D&D fans for decades," said Stephen Davis, Executive Vice President and Chief Content Officer of Hasbro, Inc. "D&D is the role-playing game that started it all and now we have the opportunity to ignite a franchise for its legions of avid fans in a way never done before.
Fantasy fans everywhere will be waiting with baited breath. Please, please, *please* give us a film of Dungeons and Dragons that we deserve!
News via Comicbook.com