I have been less than impressed by The Big Bang Theory since its fourth season (I wrote an article about it jumping the shark two years ago, you can read it here), but the season 9 premiere has stooped to a new low. Despite being thoroughly disappointed by the series, I have trouble letting go. Having already invested in so many hours of TV, I find myself continually tuning in despite the number of jokes in bad taste, making fun of people. My bad habits will be the death of me. But what makes this episode different from the rest? Why did I find it so much worse?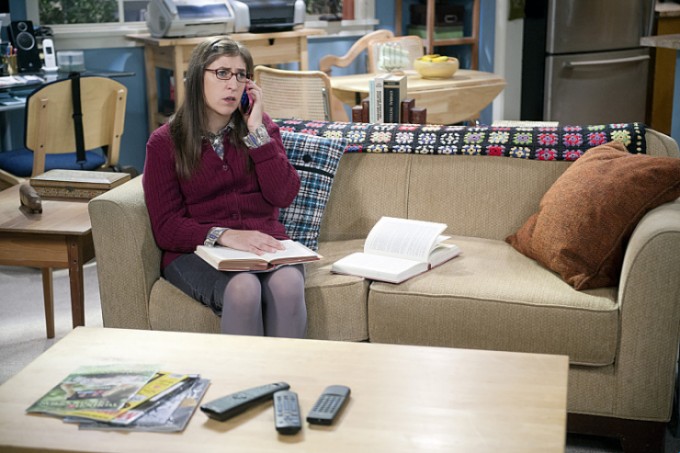 The series often uses prejudiced stereotypes as the basis for comedy – having the socially awkward and inept Sheldon spout awful comments that the others can correct him on. An 'oh isn't he funny, he doesn't understand' approach; a kind of comedy that is both unpleasant to the person Sheldon's comments are directed to and condescending to Sheldon himself. But the show gets away with this – to an extent – as the others usually correct him, bringing his views into the 21st century, pointing out where he is being racist or sexist, ensuring that they call out his behaviour as inappropriate or unacceptable. In the latest episode, 'The Matrimonial Momentum', however, that's not the case. Sheldon is allowed to rant about how 'women are the worst' for an entire episode with very little in the way of course correction by the others in the group.
Finally, there's a Mrs. Hofstadter who isn't disappointed in me.
The episode deals with actual change in the lives of the characters we know and love – something that often happens in later seasons of sitcoms and also generally denotes their eventual unraveling towards cancellation (sitcoms by their very nature require a return to the status quo with each episode). Penny and Leonard decide to tie the knot on a whim (in Vegas) while Amy has finally had enough, ending her relationship with Sheldon. What might have been a happy occasion – a wedding – is far from it. On the drive up to their less than romantic wedding venue, Leonard reveals he once cheated on the stunning Penny. To no one's surprise (bar Leonard's), this leads to a massive argument as soon as the two say 'I do'.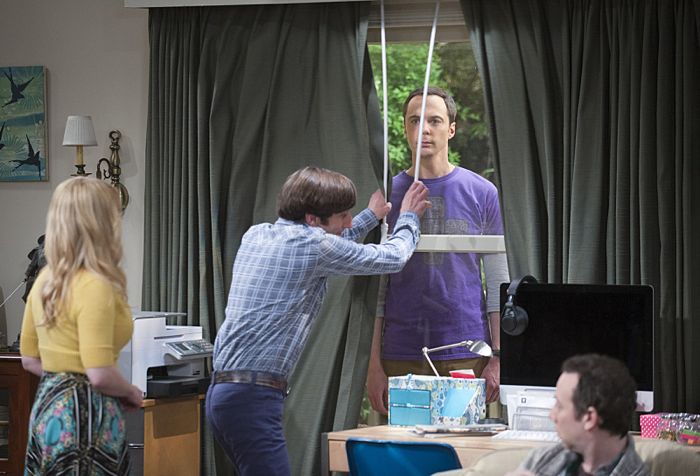 Being cast aside leaves Sheldon the most emotional we have seen him for a long time. But true to character, he turns the blame game entirely outside himself. It could never be a problem with him, could it?! The result of his pain involves lashing out – not just at Amy, but all women. There is the occasional sweet moment where he addresses this pain ('Women are the worst. I thought it was paper cuts, but I was wrong. No piece of paper ever cut me this deep.'), but for the most part it is characterized by rants about women in general, focusing on negative stereotypes of the gender. While at first the gang half-heartedly points out that 'not all women are bad', the episode ends with a disgustingly sexist rant that is left hanging, never to be rebutted.
We make everyone feel awkward. That's our thing.
I'm not generally a fan of comedy that uses stereotypes and hateful comments to find humour. To make it work, the writers have to do something very clever with it. In The Big Bang Theory, they never seem to even bother attempting to be clever or worry about the negative stereotypes they reinforce with their jokes (such as the jokes about Raj and his sexuality, alcoholism, and culture).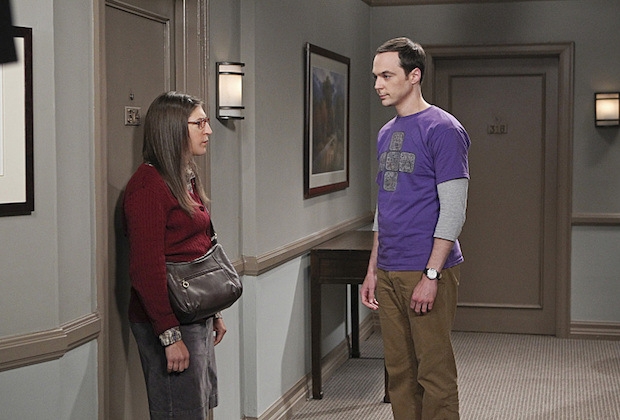 Sheldon is often the mouthpiece for these barbarous comments, with the writers using his lack of social skills as an excuse to be un-PC or simply rude. This kind of comedy requires a balanced approach, however. With each comment delivered, its unpleasantness needs to be highlighted, a clear disapproval of the unkind, incorrect sentiments the character is espousing. Without that second half, it feels as though the writers are condoning the bad behaviour; that Sheldon isn't wrong for thinking (and expressing) those things. And that's a serious problem. Some of the sexist comments in this one episode (and all from Sheldon) include:
'Is Penny crying? No, of course not, they thrive on our suffering.'
'Oh, you're going to a wedding alone… that's sad.'
'You should think fast because men can sire offspring their entire lives, but those eggs you're toting around have a sell-by date.'
'I'm done with women. Like when I swore off Pop Rocks. They both hurt you on purpose.'
'Do you want to hear another reason why men are better than women?'
'…You're a man, the champagne of genders'
'All you hear women say is "I'll just have a salad", "Where's my lip gloss"…'
'She was kind of an honourary man. She had a penis made of science.'
… and the laugh track kicks in after every one of these hateful comments.
When The Big Bang Theory first started, it was great fun but the ratings were not astronomical. What does it say about the viewing public that the show skyrocketed once it embraced a meaner brand of comedy? I wonder how the audience will appreciate such blatantly sexist views on one of the most-watched sitcoms on TV.