I never thought I would be so choked up mourning a dead celebrity. After all, I never really knew them so how could it possible impact me in any real way? And yet, there is something peculiarly affecting about David Bowie's death.
While I've spent more than a week mourning him in my own way – revisiting my favourite albums, watching his concert and music video DVDs, re-reading Moonage Daydream and to admire Ziggy's incredible style – I've found the public, en masse grieving often offensive and demeaning. Grief is a personal thing and Bowie was not a man to be public about his private life – something the very nature of his death away from the public eye proves once again. Piling on flowers outside his home and attending impromptu sing-alongs are perhaps a little over the top but always heartfelt. The problem is when commercial interests turn a world's grief into a new revenue stream.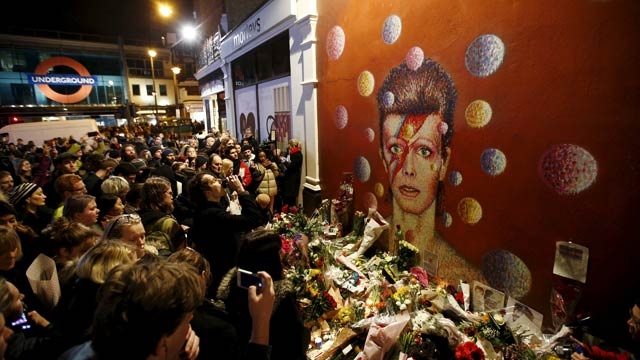 It isn't like any of us really knew him. His stunning wife, Iman, once said she fell in love with David Jones, not the constructed character of David Bowie. All the masses can really grieve is what this character and his art meant to us. So why has his death become a commercial industry of tribute concerts, retrospective documentaries, clothing featuring his dates of birth and death, and endless marketing campaigns? How long will it be before the market is flooded with collectable album reissues, books on his life, new best of's and previously unreleased material…?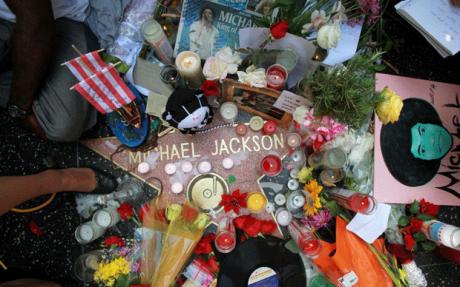 I can't help but feel ashamed. This kind of hysteria and cashing in would hardly be what Bowie would have wanted – after all, he did once sing 'Dignity is valuable' in 1979's 'Fantastic Voyage'. But he is hardly the only celebrity with a cult following to have their death turned into a commercial enterprise. Remember Michael Jackson and the flurry of rush-released unauthorized biographies? Or Princess Diana with great mountains of commemorative merchandise including Beanie Babies, locket pendants, dolls, and more? What about Paul Walker's death being used to promote Furious 7 and Wiz Khalifa's (ft. Charlie Puth) number one memorial track 'See You Again'? What about the never-ending documentaries and commemorative albums celebrating Kurt Cobain's all too short life? John Lennon? Amy Winehouse? Marilyn Monroe? Elvis Presley?
Why must the industry vulture feed off the dead and why are we so eager to line their pockets as they do it?
In the days before digital music, music publishers would struggle to release enough albums of a big music star on their death, but these days we can all download and stream to our heart's content. It is natural to revisit memories of dead relatives and friends, but a musician, actor, or other celebrity? Why did Bowie's album sales skyrocket quite so high? Those of us who loved him surely already owned much of his back catalogue.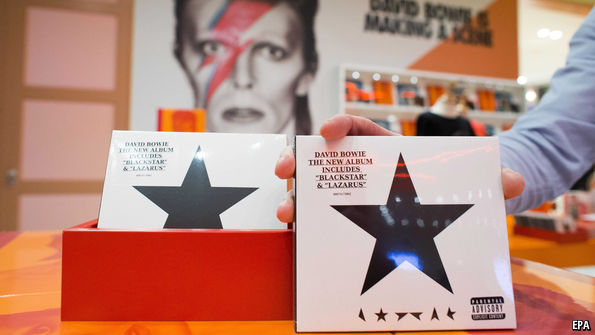 The surge of sales for his latest album, Blackstar, released only days before his death on Bowie's 69th birthday, are less surprising. With his name plastered across the news, it's hard to miss – a fortuitous piece of marketing for his label, in many respects – and it has now become Bowie's first (and presumably only) US No.1 album. The album is brilliant and deserves the accolades, but I wonder if these eager fans are buying it for the music or to jump on some kind of hysterical, grieving bandwagon.
None of this is meant to imply there can't be legitimate public grieving, or that buying commemorative material is in and of itself supporting opportunistic industries (JM Barrie's posthumous earnings go to funding the Great Ormond Street Hospital Children's Charity, for instance). One of my favourite examples of dignified public grieving that also found commercial success is Don McLean's 'American Pie'. In the song, he mourns 'the day the music died' (particularly in reference to Buddy Holly, originally produced over a decade after Holly's death).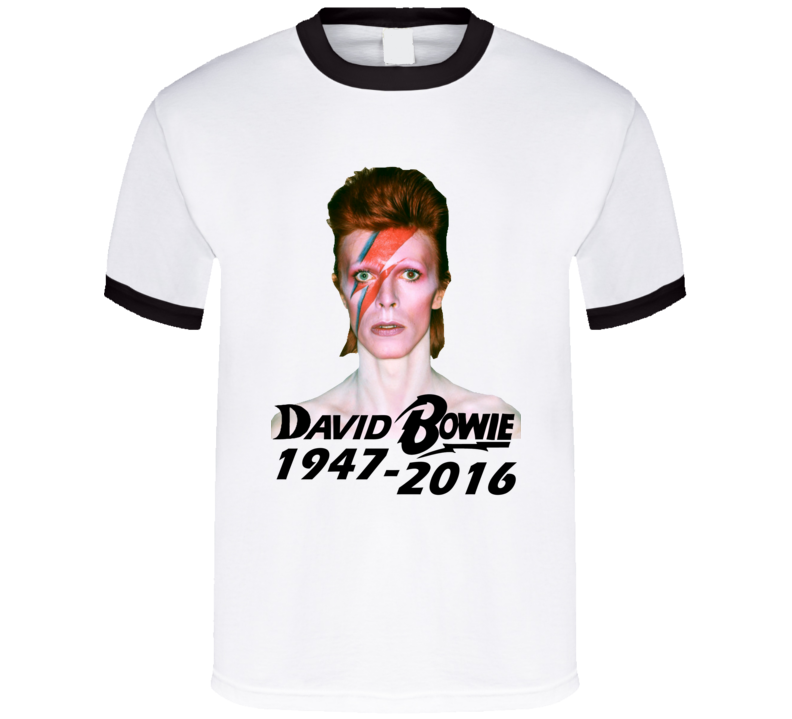 I admit to owning a number of books on John Lennon, tributes to Audrey Hepburn, and have watched my fair share of documentaries on Nina Simone. But there's a big difference between being interested in someone's life and work and turning their death into a profiteering endeavour. 
Sadly, with the increasing use of social media the mass hysteria involved in mourning celebrities is set to increase. The ease and speed with which content can be pushed to the market these days (online stores, POD, digital downloads) will likely only make celebrity deaths a more booming industry than ever before. This morbid obsession shows little sign of diminishing anytime soon, so you can look forward to seeing the next icon's death bring forth a wave of commercial opportunism.