The Cosmic Cube Part 3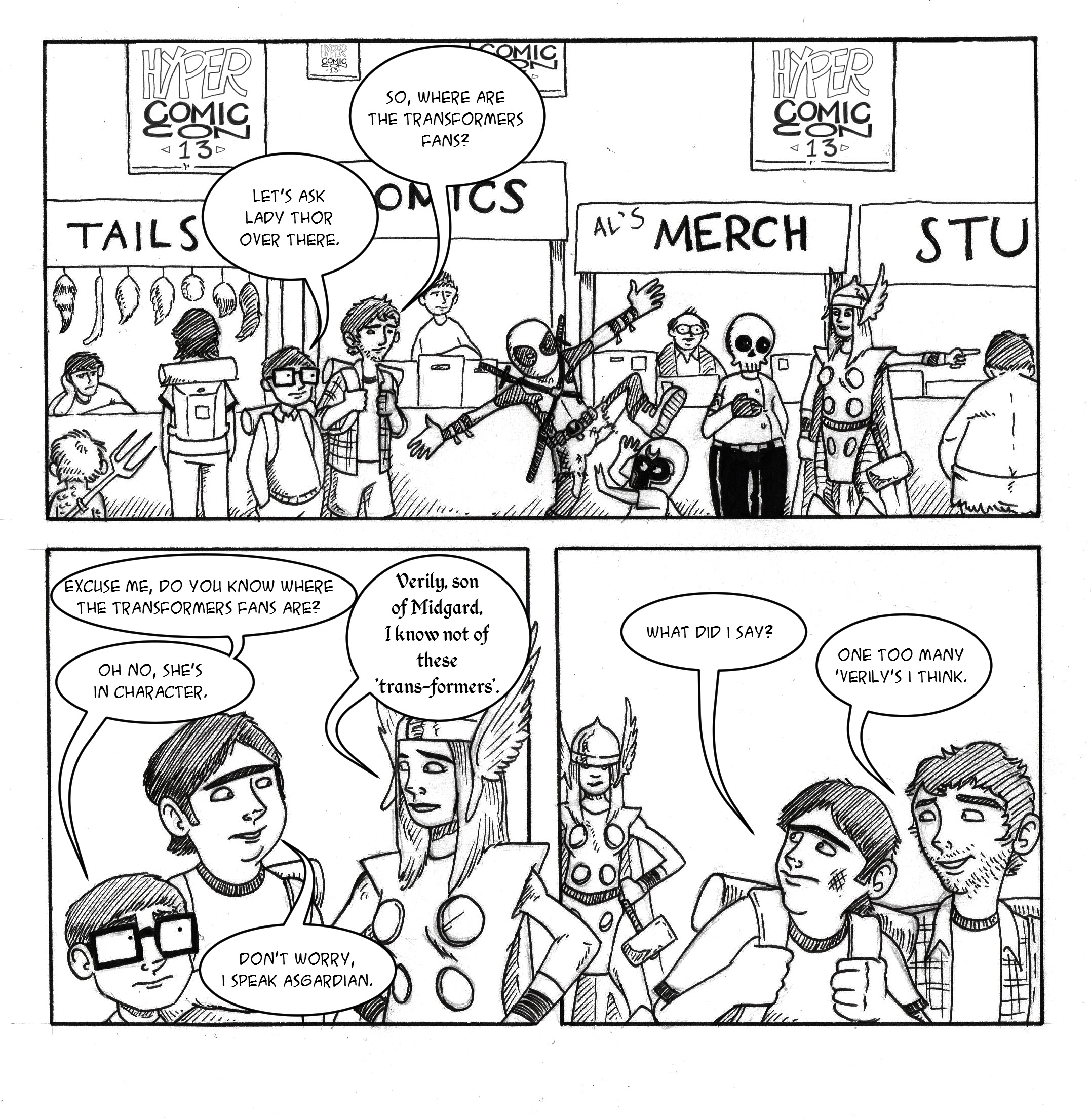 Today marks the Acquirers Thursday debut, from now on we'll be publishing twice a week on Tuesday and Thursdays.
If you have never been to a con now is a great time to find one. Helpfully Megan posted a list of reasons you should go to one in an previous post here. Whichever one you go to, odds are there will be someone dressed as Deadpool.
Curious about The Acquirers? Read more about the comic here.
Written by Stephen Flockton and Illustrated by Ashley Walker