The Cosmic Cube Part 5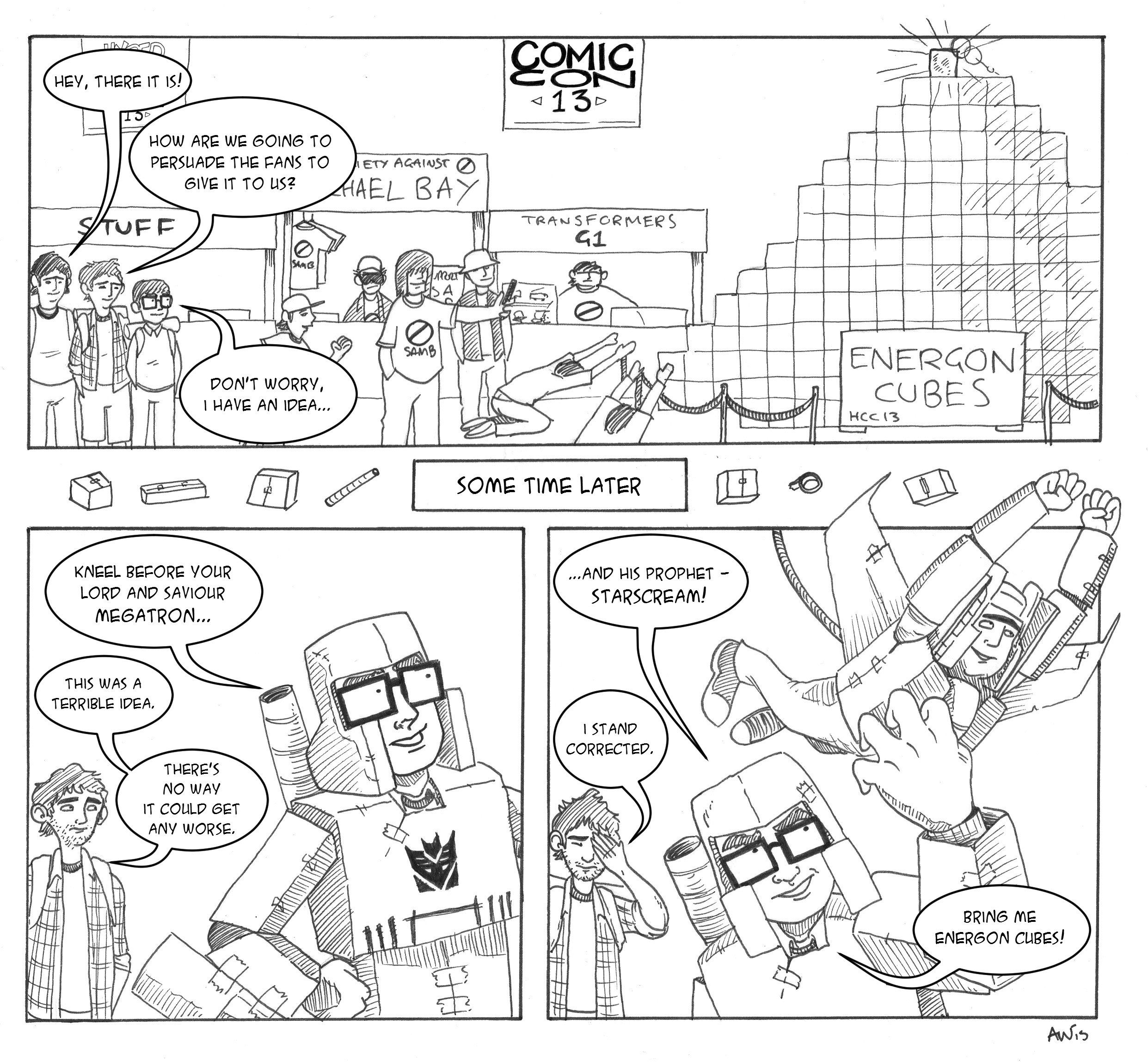 The last panel on this strip is Ash's favorite so far and its hard not to agree with him; Freeman has the most magical expression. The transformers costumes you will be glad to know are not without precedent, for those who are interested a quick Google image search will reveal costumes ranging from insanely cool to horribly terrifying.
Curious about The Acquirers? Read more about the comic here.
Written by Stephen Flockton and Illustrated by Ashley Walker