The Cosmic Cube Part 7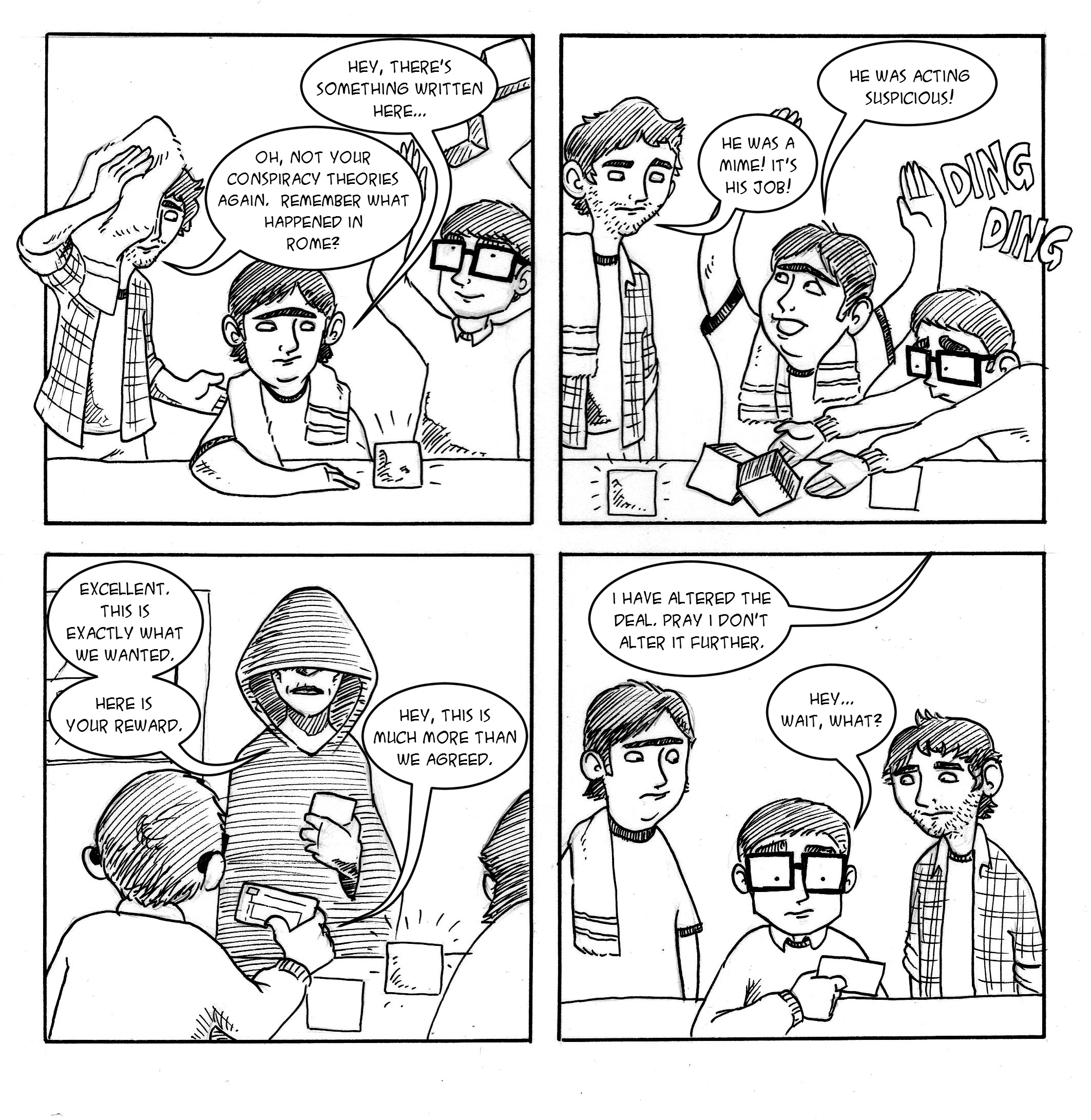 We are almost at the end of our first story arc here on The Acquirers. There are still a lot of questions that need answers. Who is the mysterious woman? What is so important about the Tesseract? who is going to put the con packs away? Make sure you catch the next exciting installment next week here on Popverse!
Curious about The Acquirers? Read more about the comic here.
Written by Stephen Flockton and Illustrated by Ashley Walker