The Cosmic Cube Part 6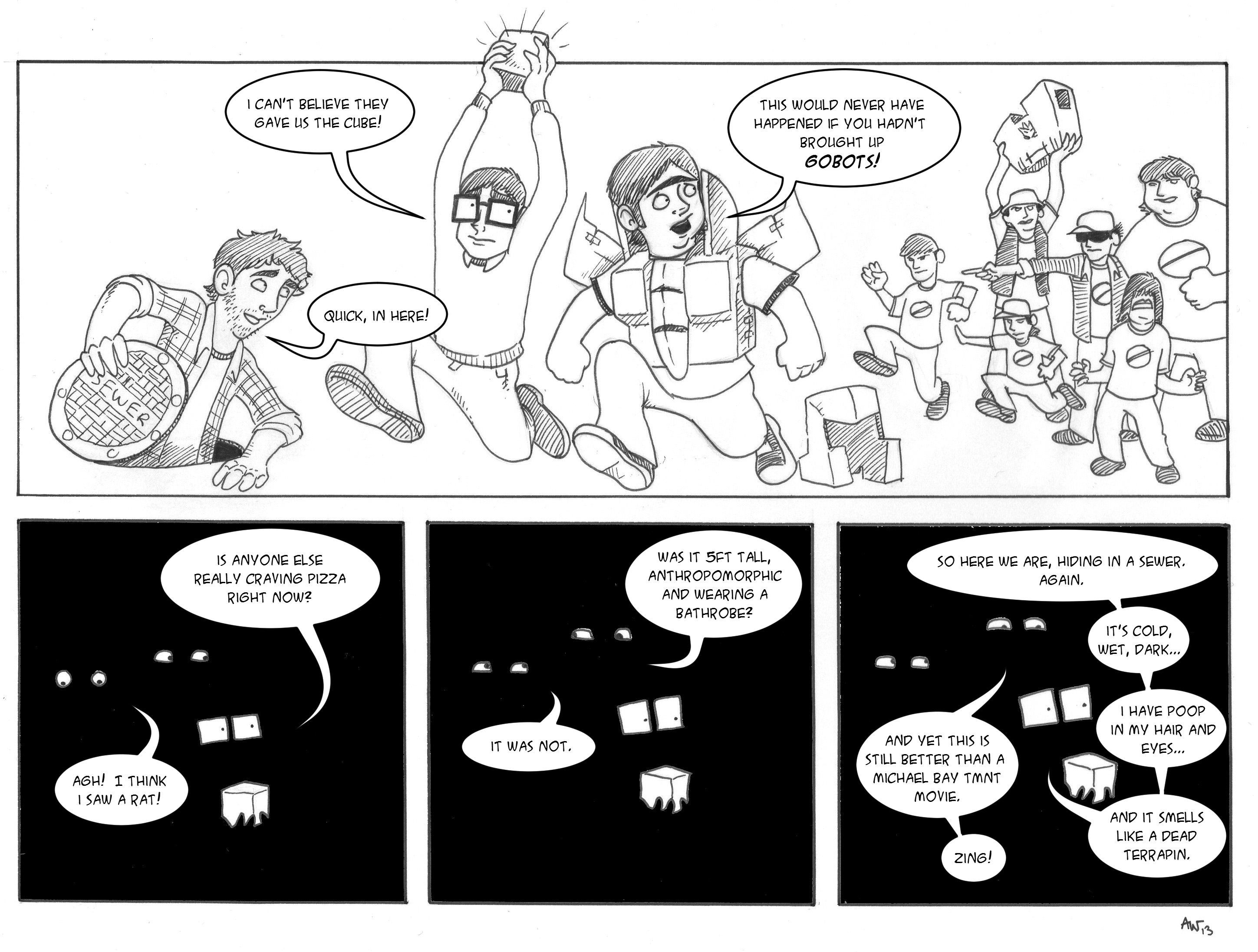 If you grew up watching cartoons in the 90's then you will appreciate some of the jokes in this week's strip. I'm referring of course to the excellent Teenage Mutant Ninja Turtles. We got news last year that Michael 'Bayhem' Bay himself is producing a new TMNT movie. It will be interesting to see what the man behind Pearl Harbor and Bad Boys 2 can do with the franchise.
Curious about The Acquirers? Read more about the comic here.
Written by Stephen Flockton and Illustrated by Ashley Walker