You would be excused for having blinked and missed The Guest during its cinema release. The closest place I could have seen the film was either in London or Milton Keynes during its very brief UK cinema run. It had fairly limited releases in other major countries as well. The film was not a commercial success, only grossing around $300,000 in the US during its cinema release. It's a shame the film didn't receive more attention or success at the time, but now you can watch in the comfort of your own home – and I recommend that you do.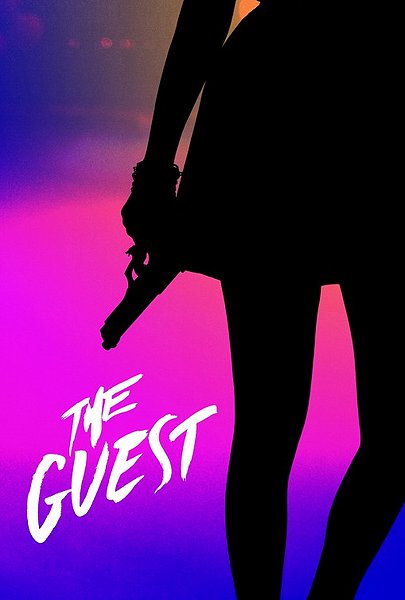 Genre films are providing a lot of pleasant surprises in recent years. What I really love about a good genre film is when you get cross genres, meshing tropes from multiple genres together. It provides a wider baseline range of ideas to go with and often allows the storytellers to look at what would otherwise be typical fare of one genre and throw in a few surprises.
The Guest keeps the viewer on their toes at all times – you aren't sure what is going to happen next, whether you are supposed to like David or not (for much of the film anyway), whether he's about to kiss or kill… It is very unusual that a film can keep me guessing almost the entire way through and it made for a thrilling ride. Mixing action, thriller, and some science fiction conspiracy tropes all together, writer Simon Barrett and director Adam Wingard have created something truly captivating and entirely creepy.
Plot
The Peterson family is mourning the loss of their son Caleb who was serving in the armed forces in Afghanistan. One day, they receive a surprise visit from a returned soldier, David (Dan Stevens, Downton Abbey) who claims to have been a good friend of Caleb's fulfilling a promise to a dying Caleb that he will deliver a message to the Petersons.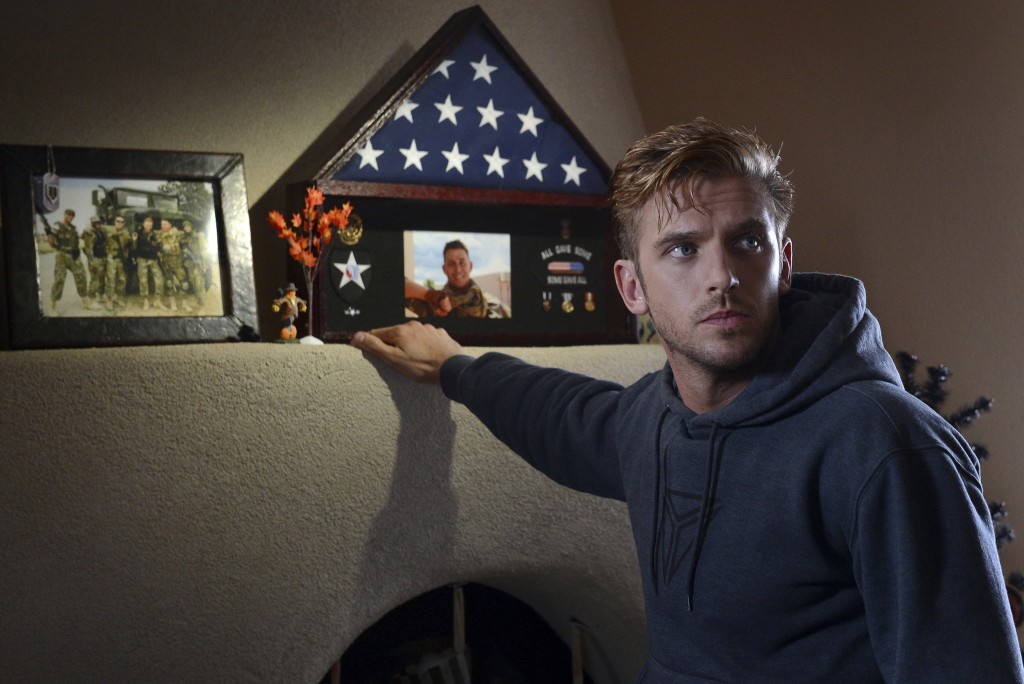 Mrs Peterson (Sheila Kelley) is charmed by the soft-spoken soldier and invites him to stay with the family for as long as he needs to. While there, David is brought into each of the Peterson's confidences and learns what issues they have in their lives. Mysterious and tragic events surrounding each of the Petersons begin to occur.
Daughter Anna (Maika Monroe) becomes increasingly suspicious of David and beings to investigate him. Putting in a call to the military base David says he was from and is told that David Collins is dead. Major Carver (Lance Reddick) is sent to protect the Petersons and disable David before he does the unthinkable.
Psychotic charm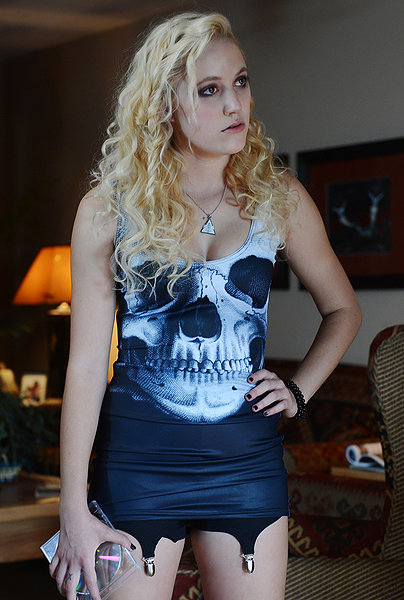 Ditching his period-drama, good boy persona of Cousin Matthew from Downton Abbey, Dan Stevens makes a remarkable star turn in The Guest. We all knew he could be intense and provide a depth to characters while making it look easy, but his performance in this thriller is breathtaking, along with a convincing southern drawl.
The power of his character is that all his actions can be seen as coming from good intentions. He is mild mannered, polite, quietly spoken. Nothing about him is disturbing or cause for concern and yet everything is. Why is Anna so suspicious of him? Would you be? Or would you be taken in by his charm? Honestly, as I watched the film, I wondered if I would think he was creepy without the horror-style music to alert me of his creepiness. I'm not sure I would see it. It is easy to see how the Petersons could view him as a knight in shining armor while also believing Anna could be on edge around him. And delivering a performance that could be so strong and yet so conflicted is an impressive feat.
Oh yeah, he also absolutely nails the whole 'stare into the camera and look both psychotic and charming in one'. How does he do that? Honestly, how can he be so convincing as both lovable and terrifying? And all in the one character performance?
All the same tropes in all new ways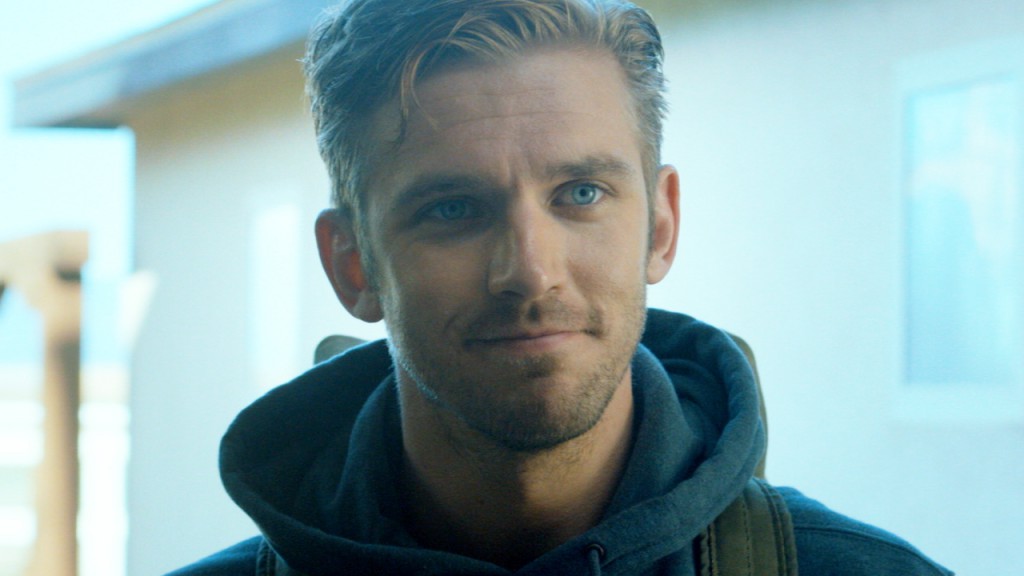 It is difficult to put your finger on what kept me so on edge throughout this film, what really stood it apart from other films of a similar ilk other than Dan Stevens mesmerizing performance. All the thriller, action, and even a few science fiction tropes are present throughout, but their order is inverted or at times when you are expecting the next thriller trope to show its head, they'll throw in a science fiction one. This is where the freedom of melding genres together provides such meaty, original fare.
*Spoilers ahead*
What is also interesting is that before the science fiction conspiracy plot line kicks in, it is entirely possible that David is suffering from a kind of PTSD. In some ways, it is still a story of what happens to the soldiers after they come back from war. Unfortunately for David, and seemingly Caleb (as it is suggested Caleb Peterson was in the same programme), he was experimented on by the military, making his 'side effects' far worse than any ordinary PTSD.
Verdict: The Guest is thrilling, edge-of-your-seat drama that keeps the audience guessing at each step. On some level you already know how it will end and yet you are still surprised that it does. If more horror/thriller films were this clever I might be converted to a hardcore fan of the genre.