Publishing your work is never straightforward. Once you've edited your novel to within an inch of it's life, there are still some very big questions you need to consider. Will you publish only digitally or do you want hardcopies as well? How do you get it into the marketplace? How will readers find your book?
Selling requirements
If you want your book to appear in the market place, you need an ISBN.
ISBN stands for International Standard Book Number and is required for each version of your book. For instance, if you plan on publishing in hardcover, paperback, and eBook, each of these versions needs their own ISBN. If you use a self-publishing platform, whether it be an independent company that helps you distribute your work to platforms or something more specific (e.g. Amazon), they often help you acquire an ISBN. In the UK, if you choose to work entirely on your own, you will need to purchase ISBNs through Neilsen.
What format or platform?
Once you have written your book and have it ready for publication, you need to distribute it through the appropriate platforms. How the distribution works depending on your chosen route – are you publishing in hardcopy or eBook? Or both? And if you choose the hardcopy route, do you want hardbacks or paperbacks?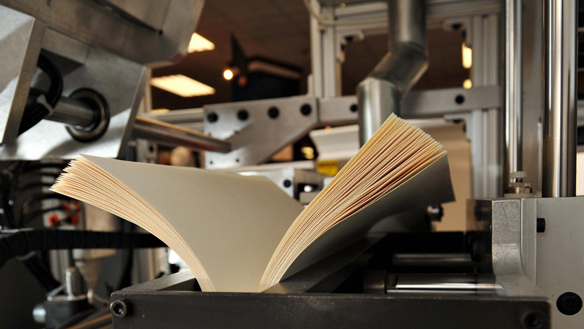 Hardcopy potentially requires more work on behalf of the author – you will need to work tirelessly in order to get your title into bookshops, with indie booksellers being your best bet. This route also carries a great deal of risk. In order to save money, you are better off buying printed copies in bulk. If you can't sell them, however, you will find yourself severely out of pocket.
Many self-publishing companies will help you with distribution to bookshops. But beware that selling your product using this method will require you to sell copies of your book to booksellers at a trade discount price. This is between 30% and 50% less than the standard RRP for your book. Another option is to give bookshops copies of your book on a 'sale or return' basis, where they will have the option to return the copies to you if they don't sell after a certain period of time.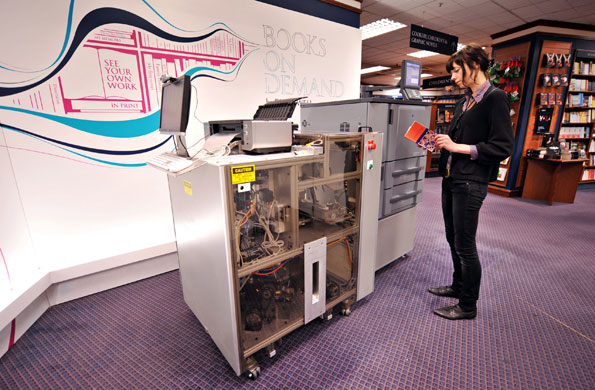 The alternative hardcopy option is Print on Demand (POD). This will put the per unit price up, making it more expensive for your readers to purchase a copy of your book while reducing the author's out of pocket costs and risks associated with bulk printing. A book is printed if and when a copy is ordered (and paid for).
There are a number of ways to set POD up. You can do this direct with a POD printer, such as Lightning Source, or with a book distributor/seller (for instance, Amazon will allow authors to set up POD on your titles). If you set up POD yourself, it is likely you will struggle with the discoverability that comes with having your books in physical bookshops or online retailers, relying on traffic to come to your personal website to order a copy.
The most common route taken by self-publishers is eBook publishing, and with good reason. eBooks are cheap to set-up and relatively easy to distribute. Amazon is the obvious choice and has its own easy set-up, but you might want to consider before publishing exclusively with Amazon. While there are some perks associated with programmes like KDP Select, it does mean that your audience will only ever include Kindle users.

To maximize your availability to the market, you will likely want your book on as many platforms as possible – on Amazon, Apple iBooks, Nook, etc. Of course, this will require more effort on the author's part if they choose to do this themselves. There are plenty of options out there for companies to do this for you. However, they will either take a portion of your sales or require a fee/subscription to the service. Smashwords and Draft2Digital are the most popular options for this.
Promotion
Even if you have written the most brilliant novel since To Kill a Mockingbird, had it edited, typeset, the cover designed professionally, as well as distributed your novel to every possible outlet you could – if no one has heard of you or is aware of your book, they will be unlikely to purchase a copy. In this world dominated by the Internet, discoverability is everything. What does this mean? Metadata!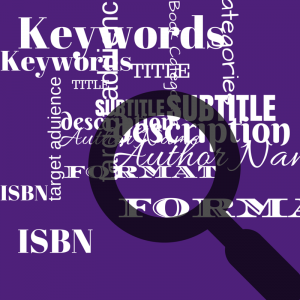 While the Internet has increased the need for well-formed metadata, metadata isn't a new concept. It has been included in book cataloguing systems for centuries. Metadata in book publishing includes the title, subtitle, book series, author name, publisher, target audience, keywords, book categories (BISAC Subject Codes), description, ISBN, format, publication date, and so on. There is a lot to cover and the standards involved for feeding into online booksellers can be difficult to navigate. Metadata is so key to getting your book out there that it might be the final straw in the decision process between going it alone vs using a self-publishing company to help you out. If you do choose to go it alone, it is imperative you get your metadata right (you can find guides and templates online).
While traditional book publishers have entire marketing departments, self-published authors have to do everything themselves. That means building a social media presence, reaching out to other book bloggers and book groups, potentially running your own book tour, create a book trailer, purchase online advertisements, reach out to journalists. There's no denying that it is a lot of work, but it is possible to do it yourself.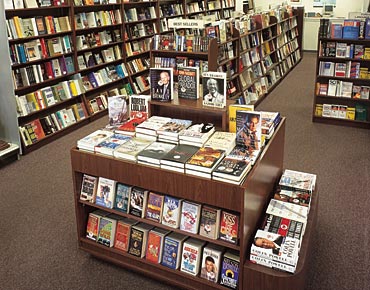 There are so many ways to promote your book you might not know where to begin, and there is no simple answer. Depending on your book and the market you are trying to break into, there may be different approaches required. A great resource for this kind of direction is The Writer's and Artist's Yearbook website. Otherwise, the best advice I can give you is to look at how your favourite books in the genre you're writing in went about their marketing campaigns. Originality is great for stories, but when it comes to marketing, copy what works.
Reviews
Reviews are a writer's best friend. That even means bad reviews.
If you see a book online that has three five star reviews, what conclusion do you come to? What I see is that the author has had their best friend, partner, and mum write the reviews for them. In other words, those reviews mean squat. But a book with half a dozen reviews of mixed ratings is much better – real reviews are always better than those that have been 'bought', even if they're negative. Get yourself and your book up on Goodreads to encourage ratings and reviews of your book outside an online retailer's site (yes, I know Goodreads is owned by Amazon, but users who buy books from all over use the site).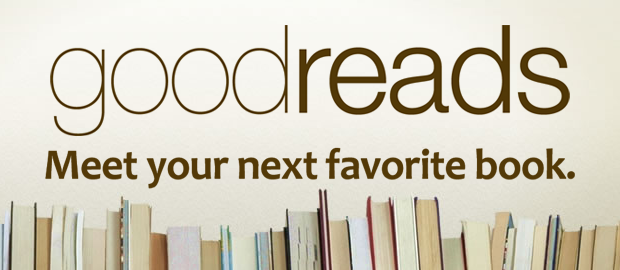 There's no shame in asking your social media network to rate and review your work, but make it clear you want them to be honest. No one will respect an author that pressures readers into writing only good reviews.
Read Part 1, focusing on editing, typesetting, and design.